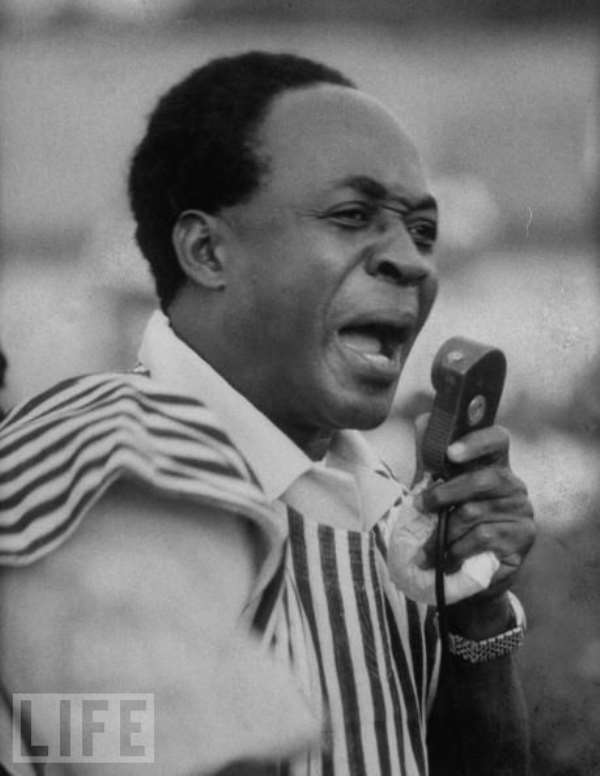 The West knew that if Nkrumah wasn't overthrown, they would eventually lose their hold on the continent - and with it their access to cheap raw materials: and the lucrative and captive African market for their manufactured goods. That is why they set out to overthrow him after independence.
The regime-change that occurred, after Nkrumah's overthrow, was a tragedy for the Black race. No question. The blundering and incompetence showed by his successors, over the years, since 1966, have demonstrated clearly to the Ghanaian masses, what an amazing nation-builder and extraordinary leader Nkrumah was.
Above all, the corruption and greed of his successors in office since 1966, has made ordinary people in Ghana understand clearly, the manifold benefits of having selfless and incorruptible leaders, to run the enterprise Ghana. Nkrumah, as we all know, never acquired any properties during his years in power - and when he died he wasn't a rich man either.
Shame on the fifth-columnist-leaders who betrayed Nkrumah. They are the bridgehead-traitors to the cause of Black people worldwide - betrayers who stabbed Mother Africa in the back: in helping to organize Nkrumah's overthrow: and then proceeded to sell her treasures to Western interests, for a tidy profit. It still goes on, alas.
In a sense, those who overthrew Nkrumah failed miserably in their effort to obliterate his legacy - for Black people everywhere still revere Nkrumah's name: and acknowledge his importance in the history of the Black race.
That is why despite the best efforts of his enemies Nkrumah is in the Pantheon of the world's greatest leaders, and they aren't.