NDC Akatsi South Women's Wing Hold Skill Training For Women Organisers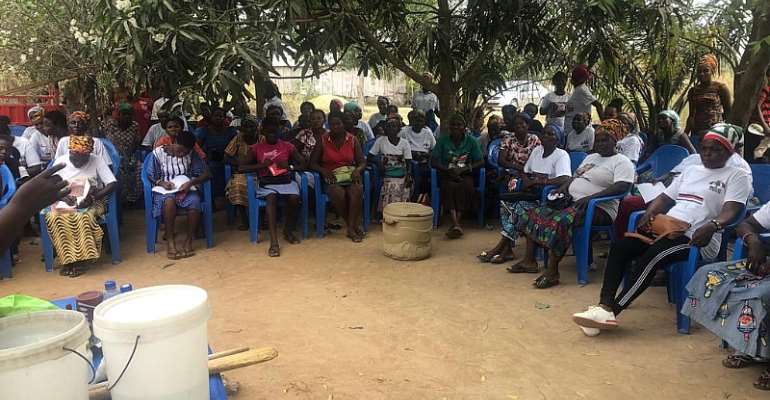 The Akatsi South Constituency Women's wing of the opposition National Democratic Congress in the Volta Region, led by Madam Cecilia Agbolosu has organised skill training program for the women organisers and other female branches executives.
The two-days training program which took place over the weekend at her official residence took the participants through Soap Making, including Liquid Soap, Detergents, Bathing Gel, Bleech (Power Zone), Shampoo, Ice - cream and others.
The participants expressed their gratitude to Cecilia Agbolosu and the NDC Member of Parliament for Akatsi South Constituency, Hon. Bernard Ahiafor for taking such steps to empower their membership with income generation skills.
She called on other members of the party across the country to do same as they are gearing towards the crucial 2020 general elections.
According to her, the skills development programme would help them establish or expand their own businesses in their various localities.
"Today, you have also been armed with skills and starter-packs to make a decent living. Please make good use of the knowledge and skills you received to improve your lives under this unbearable hardship under Nana Addo and the NPP," Cecilia Agbolosu stated.
She also advised the beneficiaries to stay strong and committed despite life's challenges to enable them to achieve bigger things before the NDC return to power.