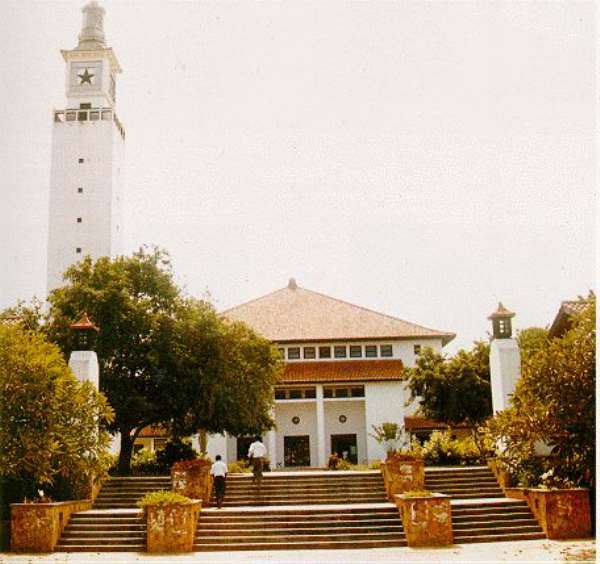 STUDENTS from the Commonwealth Hall of the University of Ghana, Legon, yesterday clashed with the police at the main campus of the university following confusion over the run-off election of the Students Representative Council.
Anti-riot police backed by an armoured vehicle, fired teargas to disperse the students who had destroyed ballot boxes at all the polling centres in the university. This, however, did not deter the rampaging students until the confrontation was aborted by a sudden downpour.
The students were opposed to the holding of the election following the disqualification of one of the candidates who had won the most votes in the election.
Other students in nearby halls hooted at the police and asked them to leave the campus.
Prior to yesterday's commotion, there was a simmering tension on the campus not only over the elections but also the announced return of Vice-Chancellor, Professor Kwadwo Assenso-Okyere, to post which has been dogged by controversy.