Akufo-Addo Committed To Improving Agriculture In Oti Region—Pius Hadzide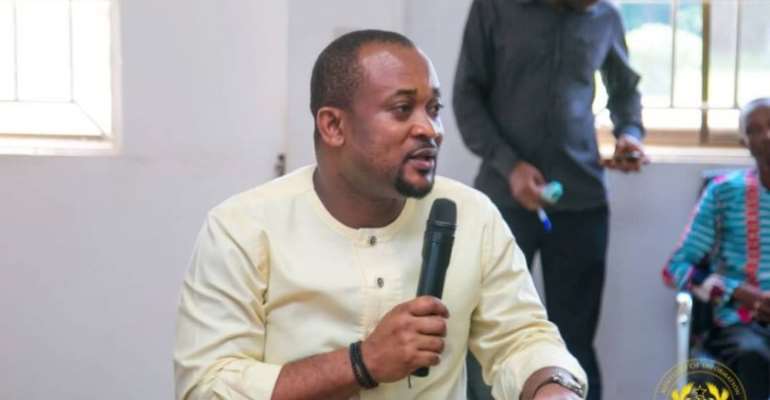 The Deputy Minister of Information Pius Enam Hadzide says the Akufo-Addo is bent on investing heavily in agriculture in 2020 to boost the sector and make it the fulcrum of the industrialization in the Oti Region.
He says several warehouses will be constructed at various locations in the Oti region and renovate other agriculture facilities to enhance all-year-round farming.
"President Akufo-Addo wants to ensure that we improve agriculture in the Oti Region, we have lay-down measures in Nkwanta South and North, Jasikan, Dambai, Kete-Krachi, and other parts of the region to ensure we channel massive agriculture development within the region," Pius Enam Hadzide told Kwaku Dawuro on 'Pae Mu Ka' on Accra-based Kingdom FM 107.7
Pius Hadzide also announced that the government would be implementing new initiatives such as Aquaculture for Food and Jobs (AFJ) and Rearing for Food and Jobs (RFJ) to further boost the agricultural sector and create decent jobs for the youth."
He said President Akufo-Addo is committed to addressing the challenges facing the agricultural sector, the government had formulated national investment plan — Planting for food and jobs — which had rolled out a comprehensive, ambitious and innovative set of policies and programmes tailored at addressing long-standing problems in the sector.
According to him,he told farmers in the Oti Region that production witnessed a decline during the NDC tenure despite its inheritance of a rather booming agriculture sector.
He stressed that Ghana had a fully operational commodity exchange that traded through an electronic trading platform to promote productivity, price stability, increased exports and reduced imports of commodities.
He said the government had also prioritised actions that directly supported farmers to improve their lot.
---KingdomfmOnline