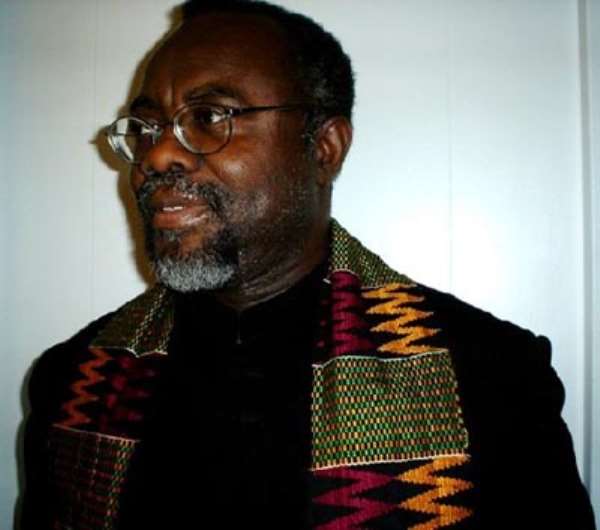 In the third and final paragraph of the section of his article titled "Ethnic Conflicts Are Rife," the author of "What Nobody Tells You About Moving to Ghana As An African American or Caribbean Returnee" poignantly notes: "We should like to believe that on the surface of things, this insistence in Ghana on peaceful coexistence actually stands for something akin to an unbreakable sense of unity. When you delve into the culture and the way people treat each other, however, nothing could be further from the truth. The Ashanti hate the Akan, [I suspect the author means that the Asante hate the Akyem], who [in turn] hate the Ewe, who despise the Fanti, and it goes on." The problem with such ethnic stereotyping of a very complex network of relations is that it is simplistic and makes one wonder what the author-critic had in mind prior to making his decision to settle in Ghana.
You see, even in Britain, you have tribal squabbles and animosity among such indigenous denizens as the English, Welsh, Scotts and the Irish; so, really, just exactly what is Mr. Boakye talking about here? And, of course, haven't all of us global Africans been socialized and taught to believe and think that the British are among the most civilized and culturally refined humans on Planet Earth? Even so, the writer hits some homerun truths about several aspects of lethargic and plain static Ghanaian existence that even former President John Agyekum-Kufuor once bitterly complained about to Ghanaians resident in the New York Metropolitan Area, something closely and dangerously akin to laziness. In the fifth section of his nine-section article, the author brutally and frankly notes: "It's quite bizarre, really, because Ghanaian children never seem to lack the ability to find creative solutions to existing problems. Up until the time children reach adolescence, the hope in their eyes is one of the most endearing things about living in Ghana. But something changes at around puberty. These hopeful children suddenly turn into younger versions of the mindless adults they'll become later in life. Again, it's rather pitiful to witness, because it's like someone turned out the lights. 'Dumsor,' as the saying goes."
I have experienced the same thing growing up in Ghana, when I had to spend hours reading and researching at both the British Council Library in Adum, Kumasi-Central, and at the state-owned Asante Regional Library, located on the campus of the erstwhile Ghana National Cultural Center (GNCC), and writing and cyclostyling several slim volumes of commentary notes on the standard "O"-Level textbook edited by Profs. Kojo Senanu and Theo Vincent, of the University of Ghana and the University of Lagos, respectively, titled "A Selection of African Poetry," among a couple of others, because our local university graduates and teachers did not seem to be either capable of doing so or were simply not motivated enough to doing the same. And guess what? Most of the research sources that I had to draw information from, regarding how to effectively answer questions and write essays for the GCE "O"-Level Literature Examinations, had been authored by Nigerians!
About the only subject areas that relatively productive and creative Ghanaian high school teachers seemed to be interested in were such soft courses as Religious Studies and Geography and Economics, which was deliberately not offered at St. Peter's Secondary School, Okwawu-Nkwatia, where I had schooled, because our German-born Headmaster, Father Josef Glatzel, found "O"-Level Economics and Bible Knowledge to be too lamebrained to waste both scarce fiscal resources and cranial resources on. On the other hand, Father Glatzel found English Literature to be a course that encouraged and fostered critical-thinking skills. So I was quite amused to read the following lines from Mr. Boakye: "These adolescents then become like endless fodder for traditions and religions that teach people how not to think. Like everyone else, they merely follow. Nothing creative is left here to see at all. Nigeria is a very different environment by comparison. It is a lot more competitive for a start, and Nigerians tend to be more dynamic and business-like in their determination to succeed, wherever they might be in the world."
This section of his short essay, for that is really what Paul Boakye's article is by Ghanaian standards, reminded me of the firestorm of protest that recently greeted the introduction of the fee-free Senior High School Policy Initiative by President Addo Dankwa Akufo-Addo, from megalomaniacal leaders like former President John Dramani Mahama, who scandalously appears to think and believe that he is, somehow, entitled to being elected President of the Sovereign Democratic Republic of Ghana for life, and the rest of his hoodlum pack of anti-fee-free Senior High School Policy Initiative Campaigners of the so-called National Democratic Congress (NDC) political party.
The author perspicuously concludes, as the present writer did a little over 30 years ago, as follows: "I realized pretty quickly while living in Ghana that you could hardly get anything done without error, without people trying to overcharge, or without the need to stand over workers giving instructions all the way. 'Why keep a dog and bark yourself?' [Actually, I would have revised the preceding deftly crafted and imagistic rhetorical question to read thusly: "Why keep a dog, if you have to bark yourself hoarse?"] Even the simplest things in Ghana take forever to accomplish. So everything got on my nerves on a daily basis – except, perhaps, the [sic] simple pleasures like being chauffeur-driven around town, and the fact that the sun always shines." You see, Dear Reader, I can readily testify to the veracity of the foregoing observation because for some two years, now, my wife and I have been tracking down an artisan who is supposed to have installed the doors in our nearly completed small three-bedroom house – vacation home, for now – in the Accra-Tema Metropolitan Area. The guy has been given an advanced down payment for this work!
Ultimately, though, when it comes to the will and the determination of Ghanaian leaders, largely dynamic leaders like the Danquah- and Nkrumah-inspired President Addo Dankwa Akufo-Addo and his ruling New Patriotic Party (NPP), to sincerely and constructively link up with the global African Community, in terms of the prophetic reunification of the African Personality, the Nigerians are decidedly AWOL.
*Visit my blog at: kwameokoampaahoofe.wordpress.com Ghanaffairs
By Kwame Okoampa-Ahoofe, Jr., PhD
English Department, SUNY-Nassau
Garden City, New York
January 6, 2020
E-mail: [email protected]