National Security Tear Down Former Journalist Raymond Archer's Factory At Trade Fair During Midnight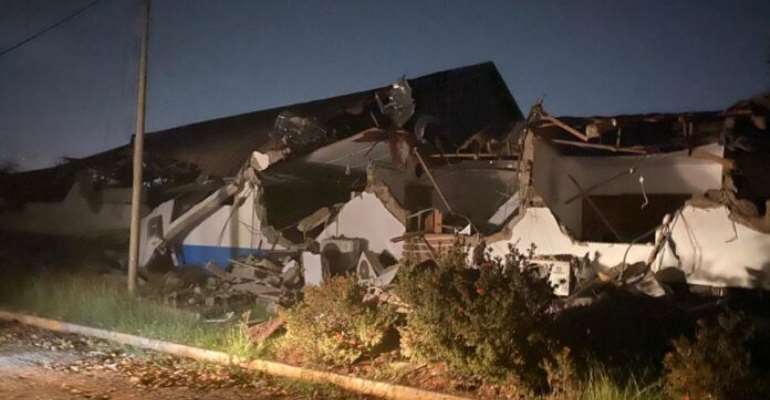 National Security personnel on Sunday night stormed the premises of factories owned by former journalist Raymond Archer at the Trade Fair Centre in Accra and demolished it.
Several properties of Universal Labels & Packaging Co. Ltd and Colour Planet Limited were damaged by the state security agency.
It is unclear the basis for the demolition.
Speaking to Starrfm.com.gh, a broken Archer said he is shocked by the action of the National Security.
"I have occupied this facility since the time of Kufuor. I have been here for more than 10years. They came to me and said I should move out because they want to redesign the trade fair. I told them I cannot just move the company out like that and the matter is still in court. I filed an appeal to an initial ruling by a court that they take over the facility," he said.
He further lamented: "We built a beautiful factory that employs over 120 workers, there are a lot of products were are doing now that we're are the only factory in Africa that can do these kinds of works. So to see our government target a business like this and break it down midnight is really unacceptable.
"We are citizens here. How do you destroy one's business because you want to bring another person's business using politics? If you destroy my business with politics, then what? If I also get power, I also break it down? Where did we go as a people? And this business has nothing to do with politics. In fact, when I was doing this business, I specifically not to do government projects purposely because I didn't want the politics in my business. Every work we're doing here is for private sector".
---starrfm.com.gh