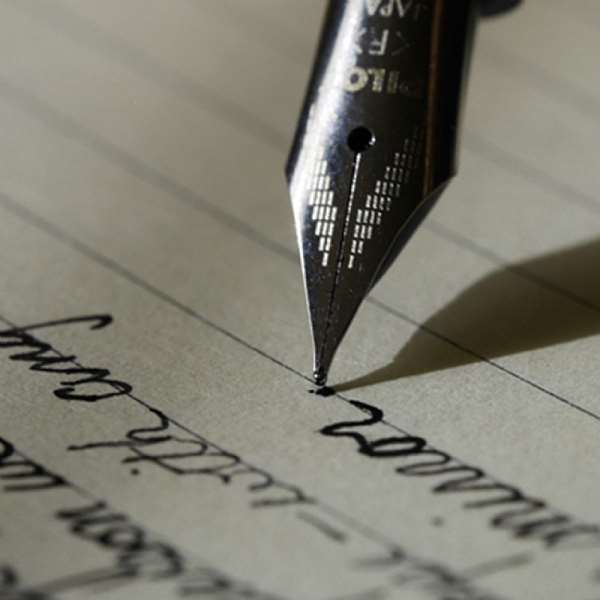 Welcome to Ananse's kingdom (Anansekrom) where three things hold sway or reign supreme-- comedy, sarcasm and sappy songs. I never thought I'd find myself here.
But obviously, chasing two fugitives in a terrain deemed uncharted could take one to nowhere or anywhere.
So what brings you here?
Basically, I'm on a mission (not a suicide one though) to track down two political clowns (the year 2020 has produced) from unquestionably two most Ghana's rivalry political parties.
The clowns have done what the majority in my native Ghana view as most outrageous. They've been propagating lies, making conspiracy theories and disparaging remarks.
I'm grateful to your two sons-- Tirikenekene and Ntekumah Basayiadom, who gave me a hint that the two clowns have sought refuge here in your kingdom. By the way, are armed with biological weapons?
And who are they?
They're messrs Kwame Baffoe Abronye, NPP Bono East regional chairman and Stephen Atubiga Bio, a communication member of the opposition NDC.
These two individuals have painstakingly used certain traditional and social media platforms over the past few days to rant, lie, denigrate and even struggle to put asunder that which God has put together.
What triggered their outburst?
On the eve or two days before the Vals Day, two deputies from the NPP and NDC who'd long seen themselves as a destined couple or meant-to-be lovers, remained unhinged with their decision to do something more than beautiful and extraordinary, if you like.
They simply defied the usual political differences that exist between the two political parties. And certainly, nothing could hinder the duo's hearts' desire to realise, perhaps the biggest dream of their lives.
They tied the knot.
They exchanged the vows.
And they'd the marriage consummated at a colourful ceremony held in Accra.
Who's this lucky man?
His name is Chief Hamilton Nixon Biney, the deputy national organiser, National Democratic Congress (NDC) is now married to Maame Afia Akoto, deputy communications officer, New Patriotic Party (NPP).
Alas, the ZuZarian has found the bone of his bone and the flesh of his flesh, but not all of his kinsmen are enthused about the marriage.
And as this writer points out, he who finds a Woradorian woman for a wife must first do what's befitting.
What is it?
The groom must show love, be loyal, be honest, show respect and be understanding to his wife. The bride must reciprocate the gesture. Worado-Worado is an ancient town known for its political and romantic lifestyle.
It also has an unbridled tradition that requires all men from outside its political borders to immerse themselves in the Victory River-- that takes its source from the Jubilee Hills.
Perhaps, that's what is causing fear in the other side of the political divide.
So should politics dictate our marriage choices?
Why should it be, if indeed the saying: love transcends everything is true. But that symbolic and sacred act as I aforesaid didn't stop those two political clowns to showcase their naivety and averse towards unity or social cohesion. Their uncouth choice of words clearly defined who they're. Mr. Atubiga, for instance views this marriage as 'Haram' something abominable, that could bring defeat to his party NDC, suggesting that Mr. Biney must lose his position for choosing a wife from the ruling NPP. He also calls the 2020 General Election as a War.
"It's very very dangerous for our party.
We cannot afford all the 5 million registered NDC members to be in between Afia Akoto's...."said the clown.
He went on: " That won't happen Afia Akoto's buttocks are strategically positioned and can bring our party down?"
Is that true?
A professor at the Geography Department of University of Ghana thinks otherwise.
"If this is the mindset and thinking of some in the name of party politics then we're doomed. Because in this country we can all draw direct relationship lines. JM shouldn't have appointed John Jinapor as minister because he's the brother of Abu Jinapor, a well known NPP figure and now Deputy Chief of Staff,"
Prof George Owusu.
Meanwhile, a former First National Vice-chairperson of the NDC Anita DeSoso is happy her party's deputy National Organiser, Chief Hamilton Biney has found a wife.
The traditional marriage ceremony between Deputy MASLOC boss, Maame Afia Akoto, and the Deputy National Organiser of the NDC, Chief Hamilton Biney came off in Accra on Wednesday.
The political affiliations of these love birds - NDC and NPP - did not stop them from making their relationship official.
NDC's Atubiga has been ranting on radio calling on the party to with immediate effect relieve Chief Biney of his post to ensure a victory for the party in the December 7 polls.
But Anita DeSoso said the brouhaha surrounding their marriage is "unfortunate" since the two political parties are not enemies.
"Love goes where love likes," she said in an interview with NEAT FM's morning show 'Ghana Montie' expressing her happiness for the two love-birds.
Anita, however, believes the timing of the marital union in an election year is likely to "worry" the NDC. And I partially agtee with her., even though marriage as a sacred institution must not be viewed in political lenses.
By Gordon Offin-Amaniampong
zzzzzz