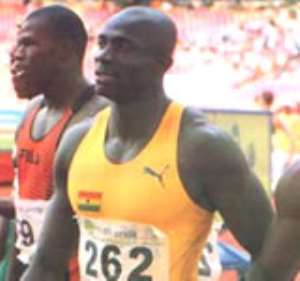 Ghana's contingent to the Pan African invitational athletics championship in the Ivory Coast returned home yesterday evening with four medals from six events.
The female pair of Gifty Addy and Elizabeth Amorlofo won all four medals at the competition.
Elizabeth Amorlofo won silver in the women's 100 meter race in 11.7 seconds with Gifty Addy clinching the bronze.
In the 200 meters, Gifty Addy ran 24.3 seconds to win the silver medal and Elizabeth Amorlofo won the bronze.
The male team of national sprint champion Clement Agyeman, Syll Ferguson and Bawa Mohammed failed to win a single medal at the competition.
Christopher Amankrah and Homey also failed to reach the medal stage of the men's long jump competition.
The team will soon begin preparations for a similar meet in Abuja, Nigeria, next month.