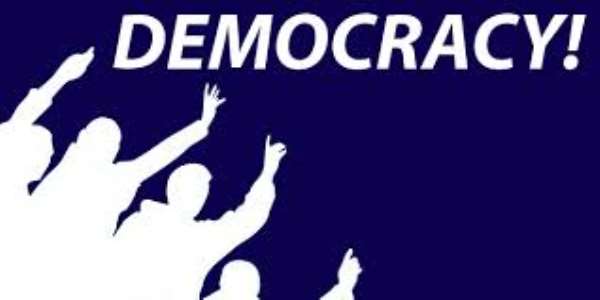 Democracy is based on the basic principle that the outcome of regular elections should reflect the views of the voters as it stands in all its different variations; besides power-sharing of Government, Parliament and the Justice System. Forms of Democracy vary from country to country, even rules to determine who is eligible to cast a vote difference by age and citizenship holding. Power-sharing institutions are only the tools used to make the majority will of the people become politics and laws for which the will of the people stands above Government, Parliament and Justice System which exist only for organizing and serving a people.
All jurisdictions have in common is the principle after which MPs voted into Parliament only have to submit themselves to their own conscience, not to the one of their party, their Leaders in Parliament, pressure groups or even their voters, the mandate that brought them into Parliament in the first place. The history of BREXIT and the Green Party in Germany are shining examples of a failed political process in a so-called democratic setting.
Any existing "democratic" Parliament has Chief Whips, Majority and Minority Speaker or Leaders of Parliamentarian Groups. Regardless of any political party from left to right, from center middle or liberal etc. need to form a group seen in public as being united in their decision-making process and final conclusion when it comes to voting on bills. Parties in power can, as they think, only push bills through to make them laws once all MPs are on board standing firm behind mainly ALL bills presented before the representatives of the people. Any idea to move away from the politics decided for by the Parties Leadership, will ultimately end up in pressuring any MP and threaten him/her not getting any Party support at the next round of elections. Mostly it can be observed that MPs vote against their own conscience in such circumstances to stay on the ballot paper of the Party always. Only in rare cases of greatest moral aspects Parties of all colours allow their MPs to vote freely accordingly to their belief.
The need for Party unity, the principle after which MPs only have to submit themselves to their own conscience and the basic principle of Democracy by which the voices of the people should be heard at any given moment and not only each 4-5 years as fundamental laws can be passed during this period hard or impossible to reverse by subsequent Parliaments raise the essential question, whether the idea of Democracy can only be read in black and white on patiently waiting papers or determine the lives of nations as it should.
As local Hamburg elections (one of 16 German states) are coming on February 23rd voters like me get bullied on social media as we have come to the conclusion no party standing for election can be trusted by minimum 50% of voter´s expectations as regards to manifestos and people running for office. Like under Adolf Hitler and SED (ruling party of former East Germany) such disgraceful people do not understand and accept the fact we will go for the polling station to show our interest in the country of Germany while demonstrating at the same time our displeasure about us failing parties. As much as we have no problems with these pressuring people to vote for a party of their choice and take responsibility for their decision, they cannot tolerate that we only submit ourselves to our own conscience and not any political tactics...this undemocratic development is very concerning reminding all of us of the bad days people were forced to vote and vote in a certain way! If you vote tactically and give in the pressure put on you all you do in the end is supporting and preserving a political system that works against your own conscience...never a wise decision that soon you will regret immensely!
Besides power-sharing principles that work as a framework in which Democracy can operate effectively, unlike Dictatorship or Absolutism by Kings, the voices of the people are superior to any other aspects in the Democratic setting and expectations. Politics and Constitutions must not only be examined and judged by its paperwork rather by its achievements for any given Nation and its people. Democracy only makes sense when it is alive and working for the people. Much has been tried and tested to make the voices of the people be heard as close as possible but in the end, around the world, all ideas and attempts have finally failed. As long as MPs cannot constantly submit themselves to the voters voices, and when departing from the mandate given at any given time, behold responsible for their departing in the court of law; no jurisdiction in this world can claim to be a true Democracy...only holding the roadmap of Democracy in the hands of the Leaders with the best possible intention one day, one day to receive the Medal of Honour to be called a true Democracy.