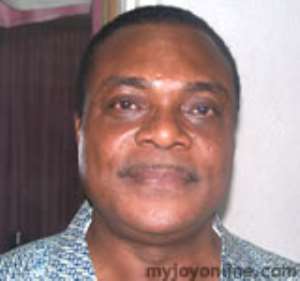 Public hospitals in Accra have been deserted after five days of strike by health workers protesting disparities in their salaries.
The strike has not been officially approved by the leadership of the health workers.
But many public hospital wards in Accra remain empty with only doctors left to attend to patients.
JOY News team visited some hospitals in the capital and this is a report on the situation on the ground.
In spite of an appeal by their leadership to return to work the health workers comprising, nurses, paramedics and other support staff have stayed away from their duty posts.
The out-patient department of the La General Hospital opened for work at 10am due to the strike action.
The acting head of the hospital, Dr. John Boakye said they had taken appropriate measures to mitigate the impact of the strike.
"We are trying to mobilize casual workers who are being paid by the hospital to man the key areas so that if people come in with dire emergencies they can handle the situation," he said.
The situation at the Korle-Bu Polyclinic was much worse.
Only a few staff showed up. Even then they only hang around doing nothing.
The Hospital Administrator, Gertrude Kinney said they had to discharge patients on admission.
"Last Friday things were just too bad so we had to discharge patients who were a bit okay and refer the very ill ones to 37 military and police hospitals.
Right from the start the system had broken down; record officers who are to register the patients are not working. So virtually people just troop in and just go back," she said.
The Korle-Bu Teaching hospital seemed to have managed to control the situation.
Though the accident centre and outpatients departments were not taking in new patients, those on admission were receiving care from doctors on duty.
At the Central OPD, scores of patients abandoned hopes of seeing any doctor after waiting for several hours.
But the hospital's public relations officer, Mustafa Salifu, said the situation improved over the weekend.
"There is a particular group of staff who we pay from our internally generated funds, they are not part of the current negotiation but they decided to join their colleagues in this current action.
But on Friday we wrote to them that they have to come back to work or consider themselves out of the employment of the hospital so over the weekend most of them were on their duty post," he said.
Meanwhile, a meeting between health ministry officials and the leadership of the striking workers ended with a call on the workers to end their strike.
It is not immediately known what agreement was reached between the two parties.
However, it remains to be seen if the workers will adhere to their leaders' call.