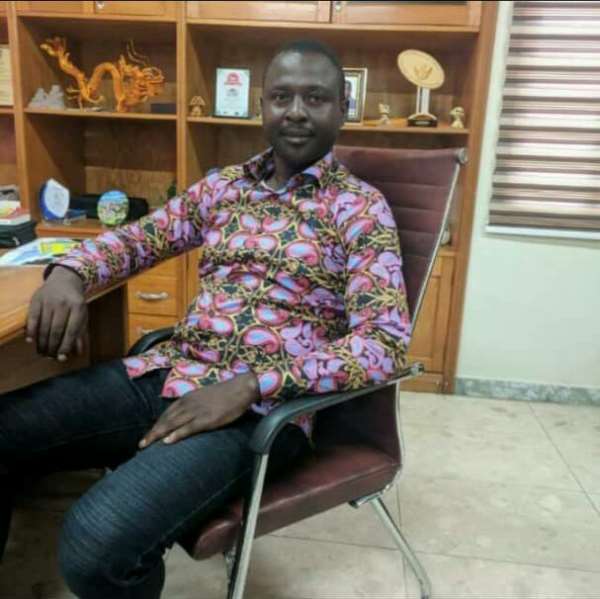 The Leadership of the Liberal Party of Ghana (LPG) has expressed disappointment about the attitude exhibited by the National Democratic Congress (NDC), United Front Party (UFP) as well as the Eagle Party (EP) at the just ended Inter-Party Advisory Committee held at the premises of the Electoral Commission.
The Electoral Commission on Thursday, February 13, 2020, invited representatives of various Political Parties as well as their IT personnel to discuss issues concerning the New Voters' Register.
To the dismay of the representatives of the LPG present at the meeting, the NDC and its affiliate Political Parties boycotted the meeting with Baba Jamal of the NDC, assaulting and threatening the Director of Elections and Operations of the LPG, Mr. Jerry A. Owusu, on their way out, a situation we consider very unfortunate and an affront to democracy in Ghana.
According to him, should the LPG support the compilation of the New Voters' Register, the NDC would ensure that the exercise would not take place adding that Mr. Jerry A. Owusu would live to regret speaking in favour of the exercise.
Despite the action by the NDC, PNC, and UFP, the meeting went ahead with representatives of the other political parties who have accepted the EC's decision to compile a new register.
The three parties claimed the agenda for the meeting was to discuss the challenges with the Biometric Voters' Register (BVR) and Biometric Verification Devices (BVD) but it turned out the EC had a different agenda.
The EC, it said rather went ahead to discuss with them modalities on how to compile a new voters' register which they have opposed.
The Director of IT of the NDC, Kwame Osei Prempeh, told our correspondent that information available to them suggested that the distribution for the BVDs and the BVRs will take 83 days, claiming it would thus not be possible for the EC to even start the registration on April 18 as announced.
The Commission took the decision to acquire a new Biometric Voter Management Solution for the upcoming general elections based on the advice of its IT team and external consultants.
The two concluded it would be prudent to acquire a new system rather than refurbish the current system.
"It is important to note that the equipment that the entire voter management system runs on, from enrolment, duplication, adjudication to voters' verification is obsolete and no longer supported by their Original Equipment Manufacturers," the EC claimed earlier this year.
Despite criticism and resistance against the compilation of a new voters' register, the EC has said it would go ahead with the registration exercise.
The Director of Operations and Elections of the LPG, Mr. Jerry A. Owusu indicated that the LPG believes in the Electoral Commission and would, therefore, go all out to support the process.