Let's Encourage Girls To Pursue Science Courses—Mrs Jackson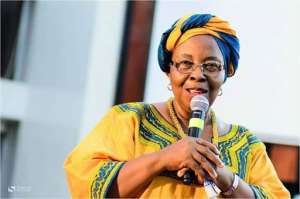 Mrs. Theodosia Jackson, Principal of Jackson College of Education (JCE) is advocating for a deliberate policy targeted at encouraging girls to develop an interest in pursuing science-related courses.
She said it is important or the nation to scale up efforts to promote the study of science among women to bridge the yawning gap between men and women in the field of science.
This, she said, requires the collective efforts of stakeholders to provide the enabling environment that would stimulate the interest of girls at all levels of education to embrace the study of science.
Mrs. Jackson made the call in commemoration of the International Day of Women and Girls in Science which falls on February 11, every year.
It is a day set aside by the United Nations (UN) in recognition of the critical role women and girls play in science and technology across the globe.
It seeks to achieve full and equal access to and participation in science for women and girls.
According to Mrs. Jackson, women and girls in Ghana must not be left behind in the global efforts to empower females to play an active role in science, digital and technology revolution.
She underlined the need for the government to adopt a holistic approach with well-defined roles for all stakeholders to achieve the desired results.
She further urged teachers to build the confidence of girls with the potential to excel in science-related subjects. This, according to her, could be achieved by guiding the female to develop the passion to pursue science.
She also prayed educators to endeavour to deal with the erroneous perception that science is a difficult subject and that it is a preserve for boys in order to encourage more girls to take up the challenge.