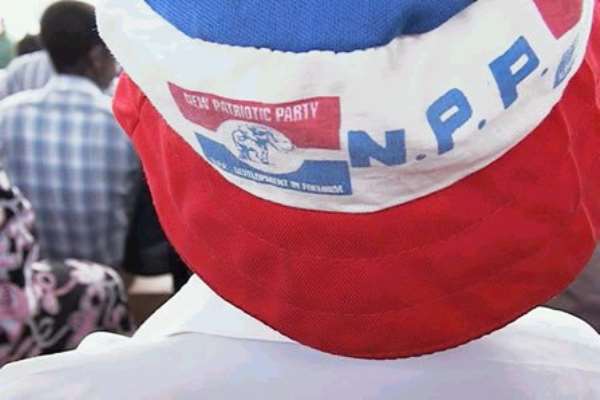 This write-up is not meant to slander anyone but to convey a message of advice to he who cares about seeking wisdom. To Ghanaians and NPP faithful, especially their leaders, I invite you to cogitate about the content of this publication, if not to come and drink from the overflowing fountain of wisdom of the son of Kumawu/Asiampa soil. The wisdom of this writer is God-endowed made possible through his parents.
This message of admonition came to me at around 14:35 (2:35 pm) on Tuesday, 11 February 2020, when I was in my bathtub having a bath. I was musing about the alleged or obvious strategic mistakes, thus the political incorrectness, being constantly committed by the ruling NPP when out of the blue, the underlying analogical messages came to me. They are meant to correct the NPP leaders who often shut their ears, and close their eyes, to those who struggle to bring them to power. From many of the accusations levelled against them, they indeed bite the hand that feeds or fed them whenever they are lucky to come to power.
When you happen to be killing a dangerous venomous snake whose quick single bite can send you to your grave, you don't start with chopping it up into pieces from its tail. You rather hit it hard from the head or the neck upwards. Once you destroy it from the head, you can safely cut it up into whatever number of pieces you want. Don't think you had better relish in inflicting maximum painful strokes on it before it dies by starting to hit it from the tail upwards. If you do, it can turn round to give you its most poisonous bite if you are unlucky, to kill you first, before you complete killing it.
For a human being, yes, if you are a callous murderer, you can kill him or her by inflicting maximum pain on them as sorrowfully done to the late Brigadier General Akwasi Amankwaah Afrifa, Ghana's former Head of State and Sergeant Samuel Doe of Liberia. The Armed Forces Revolutionary Council (AFRC), a military junta, led by former President Flt. Lt. Jerry John Rawlings, killed Brigadier General Akwasi Amankwaah Afrifa by firing squad at Teshie-Nungua Firing Range by shooting him from his legs upwards. They wanted him to suffer a maximum painful punishment before his death. Most of us thought Afrifa was brave and had too much protective juju to still keep him alive hence shouting for more fire each time his military killers released bullets into his body. It was a military Warrant Officer who said no, it wasn't any juju that sustained him for that long. It was just that they wanted him to suffer a lot more pain before dying hence shooting from his legs upwards but not his head or chest to kill him instantly.
The military Head of State of Liberia, Sgt Samuel Doe, was killed by his captors, first by cutting off his ears, arms and etc., when he was overthrown in the bloody Liberian civil war. However, you don't do that to a dangerous snake when you are unlucky to come by one and intend to kill it.
In the Nigerian civil war, between the secessionist Ibos led by Army General Ojukwu in what was the Biafran war and the rest of Nigeria led by General Gowan, the sound advice by Baba Awolowo, an astute Nigerian Yoruba politician, helped end the war same as the bombing of Nagasaki and Hiroshima by the Americans culminated in the termination of the 2nd World War. According to sources which I have not bothered myself to research for accuracy, Awolowo advised Gowan to cut off the food and essential supplies to the Ibos. He had questioned the wisdom in continuously supplying the secessionists with food and other imported essentials like drugs etc. He said the more you continue to supply them such items, the more you strengthen their arms and willpower to continue to fight. When all such supplies were blocked from reaching the Ibos, thus the Biafrans, although the civil war had lasted for years, the Biafrans finally capitulated with Ojukwu escaping to Ivory Coast to seek political asylum. The civil war then came to an end, thanks to Gowan heeding the advice by Awolowo.
Do the NPP leadership understand what is positive discrimination? Positive Discrimination by definition is, "(in the context of the allocation of resources or employment) the practice or policy of favouring individuals belonging to groups known to have been discriminated against previously". When the late South African President His Excellency Nelson Mandela took over power from His Excellency Frederik Willem de Klerk in 1994, thus from the Afrikaners' Apartheid regime, he subsequently introduced the policy of positive discrimination in South Africa. The black people had been denied not only lucrative jobs but jobs in many sectors of the economy hence the blacks remaining principally poor and handicapped in many respects. To redress the imbalance, blacks were given preference in filling most of the job positions and trainings that became available.
Does positive discrimination make any sense to the NPP leadership when it comes to governance? The answer is a Big NO! People allege that the NPP leaders say, everybody is a Ghanaian so all should be treated fairly. I agree with them 100%. Therefore, anyone in job or applying to fill a job vacancy must be treated equally without looking at their political colouration. This is where NPP has got it all wrong and lack political strategies to sustain them in power when they win election.
Under the NDC regimes, they look after their members and give job preferences to NDC people. They even refused to employ people of Ashanti extraction into certain jobs if they are not known to be diehard NDC activists. I published articles about this attitude by the NDC. Why is it that the NPP, the originators of democracy, the rule of law and human rights, you just name it, they brought them about and uphold the principles wholeheartedly, don't get the essence of positive discrimination to help the NPP members that had been disadvantaged under the NDC?
I understand they still award lucrative government contracts to NDC contractors or people at the expense of the NPP people who voted them into power. Does it make any sense? Is it because there are selfish, greedy and short-sighted individuals out there in NPP in positions of authority who being scared of their own shadows, should NPP go into opposition, are preparing a safety net against their possible arrest and prosecution hence doing favours to NDC people so that they will consider them when they come to power?
Does it make sense to continue to enrich the NDC to empower them financially to successfully fight you at elections while you impoverish your own NPP people to cost NPP funds to execute successful re-election campaign? This is political incorrectness! For the fear of NPP not having money to fund their campaign, some people decided to raise money for NPP by going into the banned galamsey activities. They have landed themselves in prosecutable offence.
I don't get the NPP when they deny their people jobs by telling them they are not graduates or do not have University degree. When they were campaigning for, and donating money to, the party, why did the leaders not ask them to stop because they are not graduates or do not have University degrees? Is it every job that only a University graduate or degree holder can do in Ghana?
No wonder that the NPP are unable to stay in power longer when they happen to win an election which even they hardly do. They are not good politicians with the needed strategies to sustain them in power. First, look after the collective interests of Ghanaians. Second, see the benefits of positive discrimination to avail your self of, or to practise!
I end by advising you to see the wisdom in killing a dangerous snake as well as the admonition by Awolowo to Gowan. You don't continue to arm your enemy who is about to fight, or is fighting, you, but you rather seek to disarm him. Have the messages I received but which are jumbled up in this publication make any sense to NPP and the reading public?
Have I become your enemy by telling you the truth? Do you kill the messenger come to deliver a message to you? NO!!!
A word to the wise is enough.
Rockson Adofo
Wednesday, 12 February 2020