Cuban Doctors To Set Up Faculty At Cape Vars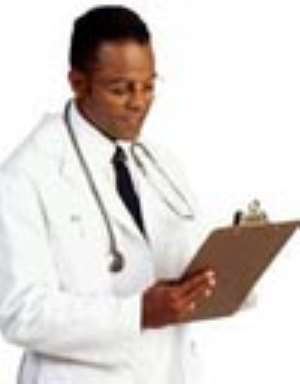 Top quality professional Cuban doctors are to visit the Cape Coast University to look at the possibility of establishing a new Faculty of Medicine for the university. The initiative is to train a large number of Ghanaian medical doctors to provide quality, comprehensive and equitable health-care delivery throughout the country.
Additionally, Ghana would soon benefit from more sophisticated facility for eye surgery, under the Cuban new approach for eye operation. Deputy Cuban Minister for Foreign Relations, Marcos Rodriguez, announced this when met with Ghana's Speaker of Parliament, Ebenezer Sekyi Hughes, in Havana.
The minister was responding to a proposal by the Speaker of Parliament for the Cuban Government to assist the Cape Coast University, to establish a faculty of medicine. The Speaker also requested for top medical doctors with the purpose of training young persons who would make it possible to continue, and further develop the work done by Cuban health-care professionals, in the country.
According to the Speaker Sekyi Hughes Ghana with a population of over twenty (20) million has only 2000 doctors and said appealed to the Cuban government to assist Ghana with training schemes to enable it get at least, 5000 doctors to address the health needs of the people.
Speaker Sekyi Hughes was grateful to the Cuban Government for its assistance to Ghana, in all fields of human endeavour. Mr Rodriguez said currently, there are 100 Cuban medical personnel working in Ghana and contributing their efforts in health-care delivery. He recalled that since 2000 Ghana has been benefiting from the comprehensive health programme which was implemented by Cuba, six years ago. As a result of this programme he pointed out, over 8000 Ghanaians have been assisted by the Cuban health personnel with about 86 000 benefiting from surgeries.
Recalling Cuba's international medical co-operation which dates back to the 1960 soon after the revolution, Mr. Rodriguez said more than 70000 Cuban professionals have collaborated in 70 nations, and 3000 plus health professional from all over the world, have been trained on the island.
He said Cuba has maintained has the lowest infant mortality rate in Latin America and one of the lowest in the world, with 6.2 per cent live births. Life expectancy at birth is 76 years and with this he said, they are looking forward to achieving 80-year life expectancy.