Agona West: Two More Pick Forms To Contest NPP Primaries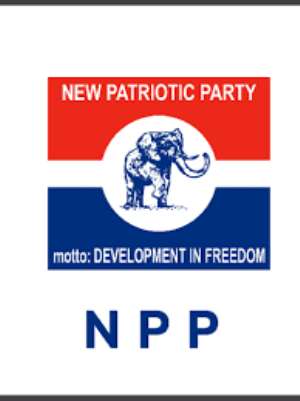 Two other people including the former Member of Parliament have picked up nomination forms to contest Agona West NPP Parliamentary primaries, constituency, Hon. George Prince Koranteng has announced.
The latest to pick their forms were former NPP Member of Parliament for Agona West, Hon. Samuel Kweku Obodai and a 45-year-old Professional Engineer and Businessman, Mr. Yawson Otoo both are natives of Agona Nyakrom in the Agona West Municipality
This brings to Four the number of candidates who are battling for the hot seat.
According to the Agona West NPP Constituency Secretary, Mr. Evans Addison Coleman alias ' Onoma' was the first person to pick his nomination form followed by the incumbent Member of Parliament, Hon. Cynthia Mamle Morrison. They have since submitted their forms with banker's draft payment.
"I always say that the Agona West NPP Parliamentary primaries is an internal contest. We are just going to elect one person to represent the party in the December 7, 2020, General Elections
We, therefore, ought to be careful about the way and manner we carry out our campaigns so that we don't destroy each other's image because"
Hon. George Prince Koranteng additionally called on the candidates and their supporters to be circumspect in their choice of words while campaigning for votes from the delegates and to abide by the rules and regulations governing the primaries.
He assured the aspirants that the Constituency Executives will ensure level playing field for them as they seek mandate from the delegates adding the Executives would never be partial towards any candidate.
In an interview with newsmen soon after picking his nomination forms, Mr. Yawson Otoo said he was confident of winning the primaries due to his cordial relationship with the party members in the constituency.
According to him, he decided to contest the primaries to ensure that NPP would maintain the Parliamentary seat in the upcoming December 2020 General Elections
" The delegates are those urging me to contest and win subsequently for the party to maintain its seat, because they know I have the capability to deliver for the party
My main objective is to create jobs for the teaming unemployed youth in the constituency. I have spoken to a number of my foreign investors who have agreed to establish private businesses thereby reducing unemployment in Agona West and beyond"
In a related development, the former Member of Parliament for Agona West, Hon. Samuel Kweku Obodai has also stated that he has joined race as a unifier to bring unity among the fusing factions in the party.
Alhaji Habib Addris who picked the forms for the former MP was hopeful that his candidate was going to win the primaries to bring the party together for the ultimate victory in the December General Elections
He called for calm as the party prepares for April 25th Parliamentary Primaries