GUM Manifesto: Osofo Kyiri Abosom Vows To Make Galamsey More Lucrative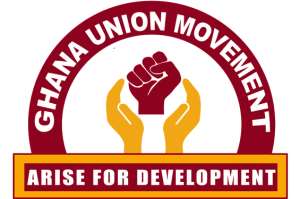 Founder and Leader of the Ghana Union Movement Rev Christian Kwabena Andrew popularly known as Osofo Kyiri Abosom have outlined his strategy to deal with the effects of illegal mining says rather than allowing only those with mining permits to mine, thereby making unpermitted mining illegal, he would decriminalize mining unlawfully.
Speaking in Akan at the launch of the 2020 manifesto, he said: "When my party is voted into power, whether you have a permit or not, we will allow you to mine.
According to him, Ghana is blessed with Mineral resources so it has to be used profitably. "We won't sit idle for foreigners to take over our minerals".
Speaking on other issues, Rev Andrew said a potential government led by him would institute monthly stipends for every citizen above 60 years, irrespective of their profession.
It should have been the case that, when the person gets up at the end of the month, he or she is given something by the government for food. In this case, it is now limited to just government workers and that must be canceled.
Every Ghanaian who is above 60, irrespective of your occupation must be given money by the government, he said in Akan.
On education, he promised that children of school-going age will enjoy free education whereas reducing learning pressure.
She explained further that final external exams of the basic education which is termed as the Basic Education Certificate Examination (BECE) will be canceled.
'No school-going child in JHS will write BECE, all will be passed straight to second cycle institutions to pursue their future."
"We will set up a group that will solely be responsible for planting trees, using excavators to level the ground and cover the soil," he added.
In this way, by the time the younger generation will grow, the trees would have matured for them to also cut down and use the revenue generated to live their lives, he said.
"Ghanaians are suffering under the leadership of Nana Addo and I have come to rescue them".