Corona Virus In Ghana: Vulnerability And Preparedness For Quarantine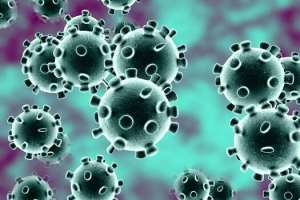 Like many people in the health sector, the big issue on our minds this week is the coronavirus outbreak in china which has spread to other countries. From the trusted information that I have seen, almost 280 people had been confirmed having the disease on 20th January, last week.
However, by yesterday 31st, we had crossed the 11,000 confirmed cases, most of them in China but also in over 20 other countries. That is why the World Health Organization has had to issue a statement declaring that this is a global epidemic. That means that it has the potential to affect people around the world. It also means that we are all at risk of catching this new disease for which we do not have any cure or even how to manage it.
But my concern is not about how rapidly it is progressing but rather on how we in Ghana are seeing this disease, our sense of vulnerability and our preparedness. My opinion is that the average Ghanaian has not even heard about this disease, to put it bluntly. And even for those who have heard, chances are that we do not understand the extent of the threat it poses to them, individually, and for the nation as a whole. In a sense, this is not surprising because we are a happy go lucky people. We take our own sweet time to do things. We are not so wound up, jumping at any slight issue and in a sense that is great! Less stress, less wahala. So, the reality is that we are all going about our lives as usual, even in places where there is access to media and information (ie the urban areas).
I have spent most of this week working in rural Ashanti and Western North regions. Given the scale of challenges people must deal with daily, another infectious disease cannot make life any darker. So, this disease is not an issue that is coming up in conversations I have had interviewing rural farming folks as part of my work. Also, in the last two days, I have been in Kumasi and engaged in conversations with people engaged actively in the health sector and the issue has not come up in conversations. Thinking back over the week, and what we now know about the virus, the lack of risk perception is itself quite scary. Now we know that more than 250 persons have died from the disease.
So, how concerned should we be concerned about Corona Virus? As a public health specialist with the ability to interpret the science of the evidence coming through the news, I am very concerned. And I think that we should all be concerned. Mainly because we are all vulnerable to this disease that is quickly taking lives. I am not advocating for people to express fear. However, I think a sense of risk perception (feeling the need to protect one's self) must lead us to take some actions. However, I am even more worried bout our limited capacity to create the sense of doing something, in the very likely event that the disease comes to Ghana. Just this morning, I have seen that the WHO has listed Ghana among the 12 countries at the highest risk for the disease in Africa. So, what can we do?
What I worry most for our preparedness is the capacity to quarantine, in the event of an outbreak. In the Wuhan Province in China where the disease was discovered, the whole city has been quarantined to prevent spread of the disease. This means that there is restricted access into and out of the city. This is to ensure that the disease is contained and prevented from spreading. Can you imagine quarantining a place in Accra or Kumasi or some other place in Ghana? There are many practical challenges like communities not having any boundaries where you cannot separate out where one ends and the other starts. Another challenge is that when you quarantine a whole area, then you must ensure supplies to this place. Can you imagine the challenge of ordering and supplying food, medicines, staff, and equipment to a town of even 500 people? We also do not have a track record of providing good services in the context of school feeding, prison welfare, hospital care, etc.
Another big challenge is how people will react to a quarantine. I can imagine rebellion and a huge fight back. To solve this, you will need the police and military to enforce the quarantine. However, as you know, our security services do not have a track record of human handling of disordered crowds. This is to put it mildly. Assuming the security forces do not end up harming people who resist quarantine, there is also the risk of favouritism. Let's just say, Ghanaians generally are not that sacred with keeping the law when it comes to 'big' men. So, if a certain chief or politician comes around to say, 'do you know me', we are going to have a breach in the quarantine.
These are just a few of the challenges that we need to deal with, in addition to issues like, poor communication and miscommunication via the media, limited number of health workers and health care facilities, limited funding to cater for needs of a quarantine, and lack of a standing mechanism for such an outbreak. Ideally, NADMO should be the agency that will lead such an effort. But frankly, I do not see NADMO leading a medical quarantine. Let's just say, that is NOT their cup of tea. Finally, contact tracing is one of the ways to prevent spread of disease. Assuming people are exposed, there is no proper address and contact system to follow up people. In Ghana, you can easily get lost and untraceable, like white sugar in water.
Our elders say, when someone's beard is on fire, that is the time to make sure you have water nearby for your own protection. We need to start thinking of these issues in a world where diseases have no barriers. God help us.