Noble Wadzah Takes Over Chairmanship Of PIAC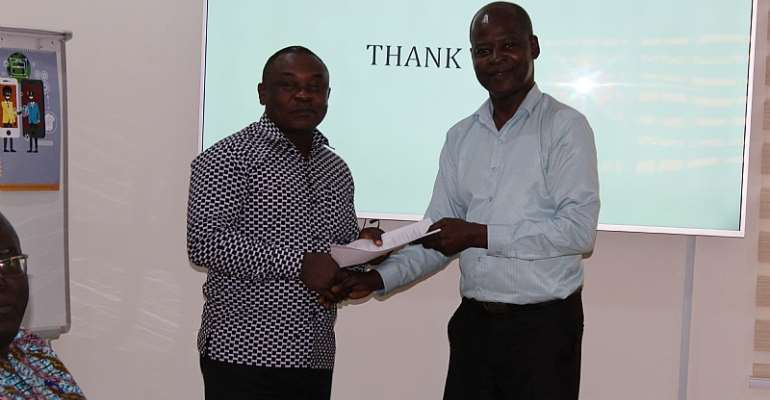 Mr. Noble Wadzah representing Civil Society and Community-Based Organisations has assumed Chairmanship of the Public Interest and Accountability Committee (PIAC) from Dr. Steve Manteaw whose mandate has elapsed.
Speaking at a brief handing over ceremony which coincided with an orientation workshop for incoming members of the Committee, Mr. Wadzah thanked his predecessor and his team for the good work done in upscaling PIAC's effectiveness.
According to him, PIAC is at crossroads because the previous leadership bequeathed to the current a Committee with a solid foundation.
He stated that the current leadership has the onerous responsibility to extend the frontiers of transparency and accountability in the management Ghana's petroleum revenue
The Chairman urged the newly constituted committee to join hands in delivering the mandate entrusted to them.
The immediate Past Chairman, Dr. Steve Manteaw in handing over encouraged incoming Chairman, Mr. Wadzah to keep focus whiles motivating his members to deliver.
The new leadership has a one year mandate.
PIAC is an independent statutory body mandated to promote transparency and accountability in the management of petroleum revenues in Ghana.
It was established under Section 51 of the Petroleum Revenue Management Act (Act 815) to among others, monitor and evaluate compliance with the Act.