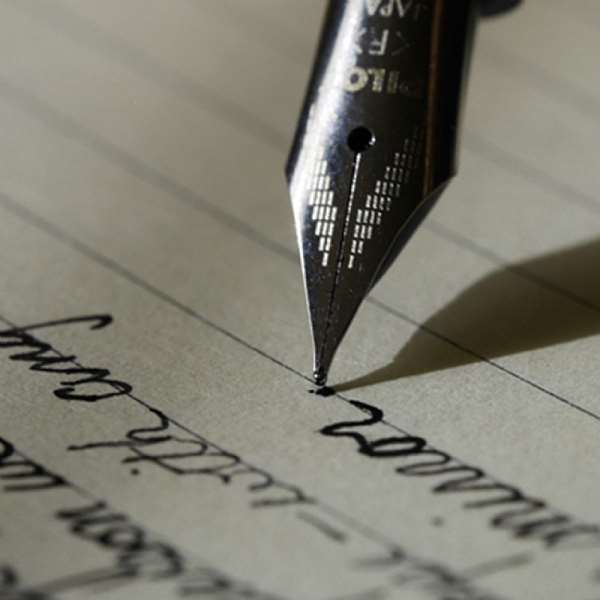 The "Artful Dodger' in my write-up:
"The Missing Excavators....", may have found trouble for himself. But woe unto those that are yet to taste it or feel it, per their alleged involvement in this illegal mining operation.
With some big names already dropping like meteors from within the echelon of the ruling-NPP(a party that's vowed to fight against small-scale illegal mining operation), the upshot wouldn't be pleasant, if the allegation is proven to be true.
In his exhilarating book, "Bible Code II
The Countdown," Michael Alan Drosnin, an American journalist/author sets a seemingly grim scene for us.
It's about the ancient code encrypted in the Bible. Mr Drosnin writes: "And only a computer could find the complexity interwoven information in the Bible code. Time after time related words, names, dates and places are, against all odds, encoded together. The words form a crossword puzzle. Each time a new word or phrase is discovered, a new crossword puzzle is created."
Doesn't that sound familiar?
Anytime a scandal erupts in Ghana, before we could say Jack or wrap our heads around it-- another pops up like mushrooms.
Indeed, the rot in Ghana never dies.
It rather metastasizes.Every page one turns to, every chapter-- has a dry rot image. As page after page reveals massive rot. The paradox is, everyone talks about it as though they're 'Saints' and are 'sinless' or incorrigible.
The nurse, the teacher, the journalist, the lawyer, the banker, the academia all of them talk about corruption as if it never happens at their respective domain.
How could I, how could I not mention the guys that made President John Mills weep before twilight. These guys at the nation's ports and harbours----custom & immigration officers.
The clergy, traditional rulers, artisans and traders, farmers and Fisher-folks all talk about this rot as though they're also holy.
So, who can crack open this coded rot?
It amazes me the way we've allowed this rot to infect almost everyone. How could over 100 excavators disappear into thin air?
Not long ago we witnessed the Guinea Fowls made pilgrimage to Mecca. Or was it Burkina Faso? Rats are setting our banks and markets on fire.And as someone sarcastically remarked lately, we'll wake up one morning to see Jubilee House-- the seat of gov't gone!
It hurts me to say, corruption has been haunting this country since the birth of the Fourth Republic. Actually, it predates this political epoch. In fact, Prime Minister Dr. K.A Busia in the early 1970s felt overwhelmed by the rot that had engulfed the nation.
His description about corruption was so telling. It's a disease that has grown over the years and it's become pandemic. May I humbly ask again: Is there one out there-- someone who's the magic wand?
Reactions
Kennedy Ohene Agyapong, MP for Assin North constituency in the central region has weighed into the controversial issue. Besides, the tough-talking politician has made a reverting statement, as he dared the leadership of his party--the New Patriotic Party (NPP).
"You see what's happened. It's not Ekow Ewusi alone.Many of the big wigs are involved.
They should bow their heads in shame.I dare NPP leadership they should stay away. I'm telling you, Madam, I fear nobody. Presently, with the fight against Galamsey Akufo-Addo is like a tree without roots....because all the roots have rotten away. Now how can you talk about Mahama, it's sickening, " he quipped.
Indeed, like the Bible code, one crossword puzzle leads to another. And we've had a great number of them: From Wayomegate, to BOST Oil Scandal, from 400 missing tricyles to Airbus bribery collusion and to the recent mysterious disappearance of the excavators, just to name a few.
But must we continue with this mindset?
The mindset of robbing and looting our nation of its limited resources. Somehow, this rot has been legitimised not only by our rulers but also by ourselves. The people!
We the people , despite all our woes--- bad roads, bad bridges, bad sewage systems, dilapidated school buildings, inadequate healthcare facilities, housing deficits, refuse plateaus, and many more.: We still seem to go with the flow.We've become their pawns, somehow.
Reacting to the said aritice which was carried both by Modernghana.com and Ghanaweb,
Dr. Edward Osei., one of my cherished readers, couldn't mask his frustration and aversion to the cultural rot that has taken our people and nation hostage. The outright greed and the seemingly helplessness on the part of our leadership to fight corruption in the system.
Here's Dr Osei's take:
"The greed of men will bring them eventual disgrace. When the masses are suffering, some Ghanaians are treating all of us as fools. They steal with impunity. People in responsible positions are greedy for gain, without reflecting on the impact of their actions. Look at our health service,children going to schools under trees,pregnant mothers dying for lack of basic facilities.To put it bluntly, these corrupt men and women are MURDERERS. When your action deprive another of life,you cannot be described in any other way than a MURDERER."
His words of condemnation about the greed in society were so palpable.
Read again Dr. Osei's comments:
"The judgment of the Almighty awaits you. Ghana has enough resources to allow our people to live in dignity. The corrupt people are consigning their PROGENY to CURSES that will perpetuate forever.Look at the state of our water bodies.The water companies are struggling to provide descent water for the people because of the massive pollution by the Galamsey. Greed and selfishness will finally truncate the lives of these men for their indirect destruction of innocent lives.I want to end by saying, these greedy people are just EVIL.That NPP Cape Coast Vice Chair must be prosecuted with speed and confined to the dungeon. I support the aspirations of the NPP but time has come for its leadership to do serious introspection.Please speak out and condemn these acts. This is the more reason why I support Ken. Agyepong for some of his outbursts.WE MUST BE SERIOUS.Yes, the law must be allowed to take its course but some of these legal processes must be expedited."
By Gordon Offin-Amaniampong