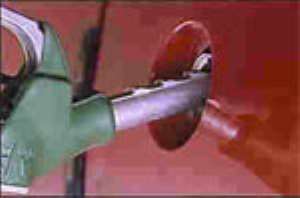 The price of petroleum products may go up at the next review of petroleum prices. The world price of the commodity has been escalating selling around 73 dollars today. At the last upward review of petroleum products in February, crude price was selling around 60 dollars.
Ghana's National Petroleum Authority (NPA) is closely monitoring the world market price but it is not clear if the authority will hold a press conference to announce the new prices. Sources close to the authority tells newsmen that various modalities are being considered including passing the new prices on the oil marketing companies to post at the filling stations. As part of the deregulation of the petroleum sector, the NPA was set up to review the price of petroleum products quarterly.
Subsequently the review was done monthly and next move is to allow the filling stations to post the new prices without any formal announcement from the petroleum authority.