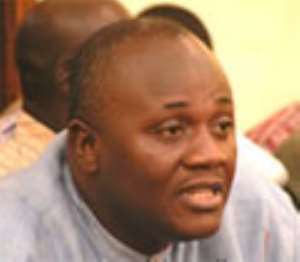 Leaders of Tomorrow Foundation, a Kumasi-based non-governmental organisation, (NGO) has urged the New Patriotic Party (NPP), government to consider scrapping the position of deputy regional ministers. In a statement the NGO also urged Parliament to amend the Constitution to allow regional co-ordinating directors to act in the absence of regional ministers to reduce waste and thereby promote effective socio-economic development in the country.
It expressed concern about the size of the past and present governments, stressing that, while it appreciates President Kufuor's intention of trying to get more done by increasing the size of his government, he should also understand that the resources of the country cannot support the large size of ministers, deputies and their special assistants in the governance of the state.
Explaining further, the statement made it clear that there was duplication of functions among regional ministers, their deputies and regional co-ordinating directors "which does not augur well for the proper functioning of government," adding that, "the fact that this had persisted since post-independence Ghana does not warrant its continuation".
It said the time had come for the government to resource regional co-ordinating directors adequately to enable them to provide the requisite service and assistance to regional ministers in the country to facilitate economic development. "With the hint of an imminent reshuffle by the President, we believe now more than ever that we have an opportunity to make history by getting a trimmer and leaner government size", it stressed.
The statement pointed out that in the Ashanti Region, it was only the regional minister who administered affairs throughout the first four years in office of the NPP government, and with the support and assistance from the co-ordinating director, the minister was able to discharge his duties effectively.
"We believe that the relative normality of the situation in the Ashanti Region calls for this to be replicated in all the other regions. This could help debunk the assertion in some quarters that the deputy regional minister's portfolio had become a job for party faithfuls". It also pointed out that with the present era of decentralisation, there was the need to strengthen district assemblies effectively to enable them discharge their duties to the satisfaction of the people.This, the statement said, would promote sustainable economic growth and improve the lives of people.