TeSAKS Meets The Press On The Plight Of Afigya Kwabre South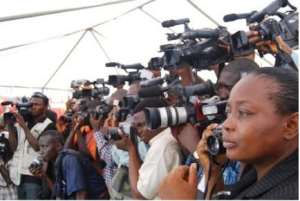 The Tertiary Students Association of the Afigya Kwabre South district is hereby announcing its intention to organize a press conference to churn out issues concerning education in the district and other matters (including the poor performance of the MP Hon. Samuel O. Aidoo).
It has become needful for the group to embark on such an expedition to secure a better future for the good people of the district and more particularly students(Tertiary students).
Among the issues to be addressed are the 'the terrible nature of the Nkukua Buoho RC primary school', the life-threatening storey building foundation' in front of the Afrancho D/A primary school, the state of the Buoho-Brofoyedu road, the quarry association fund and matters arising.
Among other key factors is the 'political fate' of the MP (Hon. Samuel Owuraku Aidoo), whose assumption into office has not done any good to the district as far as education and development of the wellbeing of the good people is concerned.
As the godfathers have begun 'playing safe' with nomination forms just to protect and preserve the batton for another stooge.
We hereby state categorically that, in order not to sabotage this press conference from inception, the date, venue and time will be given out two days prior to the conference.
All media houses are invited. Thank you.
President
SAMUEL WUDANA
Secretary
RICHARD ALEMIYA