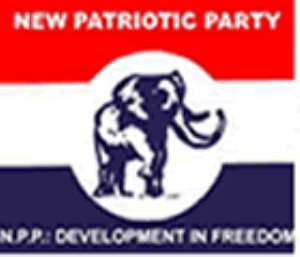 The Upper East Regional Minister, Mr. Boniface Gambila, has stated that the New Patriotic Party (NPP) would not repeat the mistake of imposing candidates on the electorate, no matter the person's influence without going through the primaries. He noted that the imposition of candidates have brought about divisions within the party and had deeply undermined unity and focus and had given its opponents the leeway to victory.

Mr. Gambila stated this at a special meeting of the Garu-Tempane Constituency polling station executives at Garu.
The meeting, which attracted the regional executives of the NPP, a Parliamentary hopeful, Mr. Alhassan Samari, the District Chief Executive, Mr Emmanuel Asigri and other party functionaries in the region, was among other things, to settle the impasse among members following its defeat in the 2004 elections.
"It was a misjudged calculation and we have learnt our lessons well not to repeat such situations in the region", he admitted. Mr. Gambila expressed the hope that party members would bury their differences and redouble their efforts to win back the confidence of the electorate.
The regional chairman, Alhaji Abdulai Bawa, called on members to forgive one another and put the interest of the party above their parochial gains to ensure that the rank and file were united. The Parliamentary hopeful, Mr. Alhassan Samari, underscored the need for unity and staying focus to redeem the image of the party to deliver its promises to the electorate.
The constituency chairman, Mr. George Ayaaba, said the constituency would resist any attempts to impose a candidate who did not use appropriate means to contest primaries.