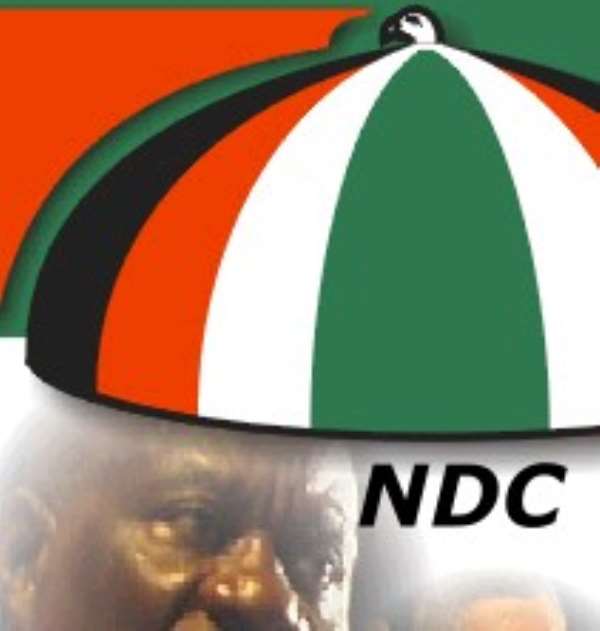 The NDC leadership, their party FOOL-soldiers and horde of prepaid media assigns, have been claiming that "disagreement over electoral results have been the source of civil wars in Africa".
As a result, they have decided to engage in this totally useless enterprise of desperately seeking to stampede the EC from undertaking its legally-mandated duty of compiling a new voters' register to ensure CREDIBILITY, INTEGRITY, TRANSPARENCY, and FAIRNESS of the 2020 general elections.
Stone-age mentality
This mentality of NDC, unquestionably, cements the fact that, indeed, this is a group of people consumed with the backward mentality of "YOU EITHER COME MY WAY OR YOU HIT THE HIGHWAY", which in loose Ghanaian parlance translates thus "ebeko goal diee, enko corner".
What is expected of a serious entity being manned by individuals with their heads properly screwed-on, and ready to govern a nation, is putting in place efficaciously elaborate systems to collect, collate and compile results, to serve as evidence in case you have misgivings about the results and decide to go to court.
This is exactly what the NPP did in 2012, and even though the verdict didn't go in the party's favor, the country moved on in one piece and Ghanaians carried on with their lives in the subsequent 4-years of uninterrupted 'dumsor' and monumental heights of looting of state coffers, with all its attendant socioeconomic tailspin.
In this day and age of IT-driven globalized world where nothing can be hidden because every detailed information is readily available at the click of a button, the issuance of threats of civil war is not just backwardness, but symptomatic of advanced state of debilitating mental atrophy.
AFRICA, OVER THE YEARS, HAS HAD AN IMAGE OF FIGHTING AND SLAUGHTERING POOR INNOCENT CITIZENS OVER ELECTORAL DISPUTES SO SUCH STONE-AGE MADNESS MUST CONTINUE? THE LEADERSHIP OF NDC HAS CERTAINLY STOPPED THINKING!!!
For the records
On 1st September 2017, the Supreme Court of Kenya annulled result of presidential election and ordered a rerun.
Just last night, the constitutional court of Malawi has annulled a presidential election and ordered a rerun.
These are African countries where it is always associated with backwardness, but decisions of the Court were respected.
In 2012, NPP went to court over massive fraud in the presidential election but the verdict didn't go in their favour and the country moved on.
As we speak, result of Democrats Iowa caucus elections held last night is still in limbo due to failed electronic machines.
We have had a situation in Ghana where general elections were actually held over nearly 72hours instead of one day.
And as to how, today, a simple regular compilation of a new voters register which will be available to every eligible Ghanaian voter without let or hindrance could be deemed as a ploy by any person, a group or entity, to rig elections.
Sensible posture
Now, the point I'm driving home here is simple: if the existing voter register and equipment are used for the 2020 elections, or, a new register and system are used, there still could be hitches.
The sensible posture to adopt, therefore, is ensuring that every action we take, should we be dissatisfied with the process at any stage, is perfectly within the confines of the law.
Issuing threats of civil war over election results is a stone-age mentality associated with socioeconomic gangsterism exhibited by visionless bigots and unpatriotic imbeciles.
With less than a year to general elections, a political entity desperate for power has not been able to present a single policy alternative to the good people of this country. The focus has been ABJECT NONSENSICALS, RETROGRESSIVE CACOPHONY, AND PERNICIOUS VERBAL DIARRHOEA.
Wetdreams
And like I've said before; the new voters' register will be compiled, the 2020 elections will be held, the winners will be declared, they'll be duly sworn into office and Ghana shall move on.
THOSE CONSTANTLY HAVING WET-DREAMS ABOUT CIVIL WAR ARE FREE TO MIGRATE TO PLACES LIKE YEMEN, SYRIA, AFGHANISTAN, LIBYA, AND IRAQ.
Newton-Offei Justice Abeeku
email: [email protected]