WHO calls on Google to help fight fake coronavirus rumours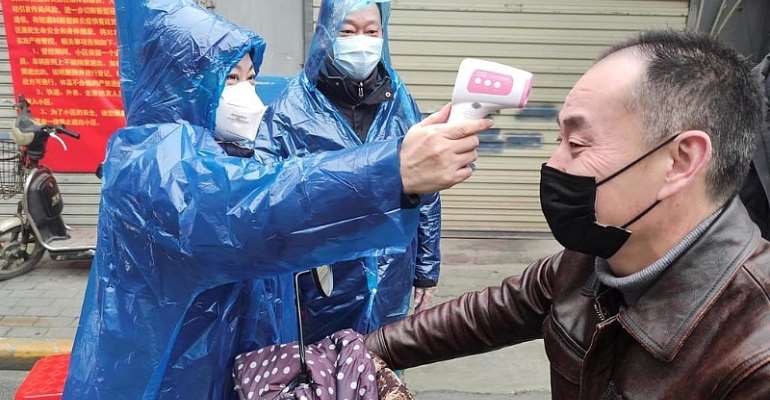 The World Health Organisation (WHO) said on Monday that it is working with internet and social media giants to combat unfounded rumours and misinformation about the coronavirus outbreak.
At a meeting in Geneva, Tedros Adhanom Ghebreysus said the WHO was working with Google to make sure that people searching for information about the virus saw WHO information "at the top of their search results".
He said that social media platforms including Twitter, Facebook, Tencent and Tiktok have also taken steps to limit the spread of misinformation.
Surgical masks urgently needed
Meanwhile China says it urgently needs medical masks, protective suits, and safety goggles.
The authorities in a number of provinces have ordered everyone to wear masks in an effort to contain the virus, but supplies of protective equipment are insufficient.
Several countries including South Korea and Japan have donated medical supplies; masks from Europe and the US are expected soon.
Border closures
Several countries in China's vicinity including Mongolia, Russia and Nepal, have closed their land borders with China.
Hong Kong has announced that it is closing all but two of its crossings to mainland China but Hong Kong airport, which is one of the world's busiest, is to remain open to mainlanders, with continuing restrictions on those coming from Hubei province, where the outbreak started.
However calls on the island for a full border closure are growing, fuelled by a historical mistrust of the mainland stemming from the 2003 SARS outbreak which was initially covered up by Beijing.
Hundreds of health workers today began a five-day strike to increase pressure for a full border closure.
But the island's leader Carrie Lam maintains that a complete closure would be impractical and economically damaging.
Economic and health toll
The virus continues to affect the economy in mainland China as businesses are forced to close and travel restrictions impact production lines in factories.
The Shanghai stock market plunged almost 8 percent on Monday in the first day of trading since the recent Chinese Lunar New Year holiday.
361 people infected with the virus have already died and the number of new cases has now jumped to over 17,200.