NPP Primaries: Open Display Of Executive Mafia A Repeat Of 2008 Defeat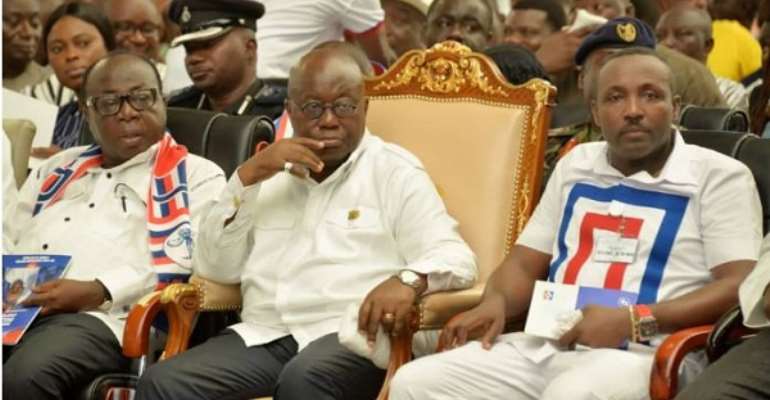 There is an assertion that has long been established in Ghana's political circles that politicians do not learn. Indeed, they don't learn in this part of our democratic dispensation.
The unfolding events prior to the impending parliamentary primaries in parent constituencies of the ruling New Patriotic Party is a clear indication of a repeat of a defeat the party suffered in the 2008 General Elections.
Under former President Kufuor, we had incumbent Members of Parliament playing the same abuse of incumbency card by preventing other candidates from contesting.
These people mostly influenced the constituency executives to do their bidding.
A lot of candidates and aspirants ended up contesting as Independent Candidates where most of them won in 2008. This development led to loads of skirt and blouse voting which caused the NPP defeat.
Fast forward 2020, it is a d'eja Vu; we are witnessing the same mafia at play in a number of constituencies across the country. Incumbent MPs seeing their defeat clearly written on the walls have devised a strategy to stop those close contenders from contesting them.
This is the stage where unity is critical to the political fortunes of every party in an election year. No party let alone a ruling party should be encouraging this; These sitting MPs are acting as political hindrances to the chances of other potential MPs. Unfortunately, these constituency executives have also been blindfolded by bloody greed and have placed their interest above their heads.
Party Offices are being locked up as part of grand schemes to prevent rival candidates from contesting sitting MPs; Others are being prevented from picking nomination forms, among others.
The earlier these people are called to order the better it will be for us all. NPP doesn't belong to some selected groups of people.