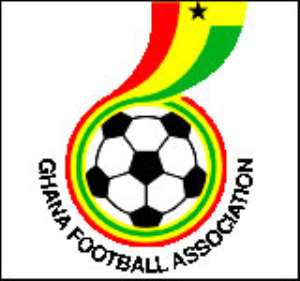 The Ghana Football Association has dismissed reports that some appointees to its recently inaugurated sub-committees have turned down the appointments.
Mr Sylvester Mensah who was appointed vice-chairman of the Women's League Board, and Mr Ernest Thompson, who has been named as a management member of the Black Princesses have reportedly declined their appointments.
This new development seems to have fed into the perception that the GFA is only trying to hand out jobs to some of its cronies.
But FA spokesman, Randy Abbey, however says the FA is not fazed by the decision by a few people not to be part of the new administrative order.
"We have not received any response from Mr Mensah declining that offer.
"The FA would not be reacting to this.
"We are inviting people to help restructure football in the country and the fact that someone has turned it down doesn't mean we would be turning back.
"We would not always be reacting to newspaper reports."