MCA will turn Ghana's fortunes - Nduom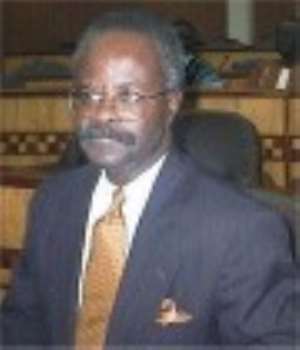 "This is the single biggest project after the Volta River Project undertaken by Dr Kwame Nkrumah, Ghana's first President, in terms of its transformation of the country", he said in an interview with newsmen in Washington DC, where he accompanied President John Kufuor on his working trip to the US.
Dr Nduom, who heads Ghana's team negotiating the signing of the MCA's Compact, said apart from about 500 million dollars grant to be accessed, there was an additional 450 million dollars that the Government would negotiate for from its development partners and the Millennium Challenge Corporation (MCC), the US body, overseeing the administration of the Account.
He said in all the total package would be close to about one billion dollars. "This would certainly be one of the greatest things to happen to our country."
To avoid missing the July 28 deadline for signing of the Compact, Dr Nduom said both the Ghanaian and US sides were motivated and had engaged additional experts who were working hard at it.
The Minister said the Compact fitted well into Ghana's vision of achieving middle-income status and that the Ghana Poverty Reduction Strategy (GPRS II) informed the proposals.
The GPRS targets agricultural modernization as a key pillar for achieving accelerated national development.
Dr Nduom said to efficiently and effectively manage the MCA funds, an Authority that would operate along the same lines as that of the Volta River Authority, would be established.
Recruitment of staff, he said, would be based purely on professional expertise and competence and nothing else, adding that, the Government was determined to succeed with the project.
The MCA is an initiative of US President George W. Bush to reward countries which rule justly, invest in their peoples, promote private sector growth and pursue policies that reduce poverty among their citizens with increased development assistance.
Ghana's Compact envisages radical modernization of agriculture through irrigation, provision of storage facilities, credits, improvement of the feeder roads network and other social infrastructure.