Abudu family elders agree to mourn with Andanis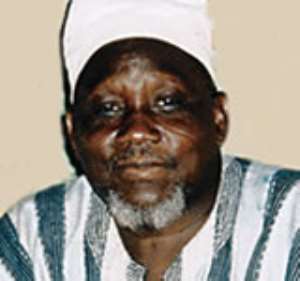 The leadership of the Abudu Royal family says it is ready to visit the Gbewaa Palace on Tuesday to formally express their grief and to mourn with the Andani Royal Family over the death and interment of the late overlord of Dagbon, Ya Na Yakubu Andani II.
The Abudu elders had earlier refused to participate in the burial rites of the late Ya Na, complaining that they had not been officially invited.
The Andanis however explained that since their cousins from the Abudu Gate were part of the consensus building at the Manhyia Palace in Kumasi, they did not need any invitation again.
But they have now agreed to fulfill their traditional obligation on Tuesday in Yendi.
The Yendi District Chief Executive, Mohammed Tijani, says the Mion Lana, Ziblim Abdulai will lead the Abudu Family to the Gbewaa Palace.
Since last Tuesday, chiefs and elders loyal to the late King have been trooping to the temporary Palace amidst drumming and dancing and the firing of musketry, to mourn with the bereaved family and also pay homage to the eldest of the Ya Na, Kamkanpuya Ya Na Abdulai Andani.
Normalcy has returned to Yendi after acts of arson in the township following a misunderstanding between a section of the Abudu and Adani youth in Dagbon last Tuesday.
Sixteen houses belonging to members of the two gates were burnt in the process.