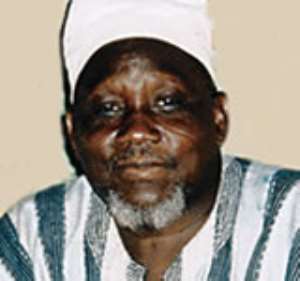 The Executive Director of the West African Network for Peace Building, Emmanuel Bombandey says the current road map for peace initiated by the Committee of eminent chiefs remains a viable tool for finding lasting peace in Dagbon despite the recent clashes following the burial of the late king.
He however told Joynews it would require a lot of diligence from all the parties concerned to maintain the current atmosphere of goodwill.
Mr. Bombandey also advised the leaders of the various sides to as much as possible sell the idea of peace to their followers.
He said, "the way and manner in which Dagbon should be handled in the peace process requires diligence and that it must be constantly reviewed in terms of the security frame work on the ground in other that violence does not escalate."
He added that, "it also tells us that though the elders from the two families are talking, it does not necessarily mean their willingness is trickling down to the level of the ordinary people and there is a lot of work to be done for people to begin to appreciate their efforts."
Mr. Bombandey said though the burial of the late king marks a significant step in the process towards achieving lasting peace, there is still a lot more to be done before the process is completed.
He said, "the burial of the Yaa Naa is an important step but that step is only one of such schemes in the view of the local process."
"The next step is for both sides to continue as the Manhyia accord indicated. The next stage of the dialogue will be to talk about the next Yaa Naa who will be installed at the latter stage, he said.