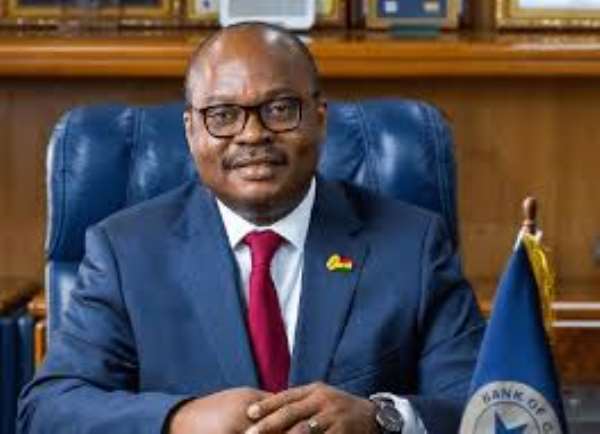 The Governor of the Bank of Ghana (BoG), Dr. Ernest Addison has indicated that the performance of the Banking Sector has improved markedly a year after the completion of the clean–up and recapitalization exercise.
During the first Monetary Policy Committee (MPC) media briefing for 2020 at the Conference Hall of BoG on January 31, 2020, he said, "The banking industry has built up a much stronger balance sheet and recorded strong asset growth, improved quality of loans and profitability during the year. All the financial soundness indicators, measured in terms of earnings, liquidity and capital adequacy remained strong."
By way of supporting the inclusive financial sector agenda through payment systems, there was an increment of the total active mobile money accounts from 13.1 million to 14.5 million as of December 2019.
Dr. Addison added that "On the domestic economy, the latest data from the Ghana Statistical Service and the Bank's Composite Index of Economic Activity both show that economic growth continues to remain robust and broad-based, although at a moderated pace relative to 2018."
The improvement of trade surplus for the third consecutive year which indicates the strong performance of external sector has contributed to further narrowing of the current account deficit and supported additional reserve build-up of US$1.3 billion.
He concluded that "Overall, the economy presents fairly resilient and robust performance with regards to output growth and a strong trade and payments position."