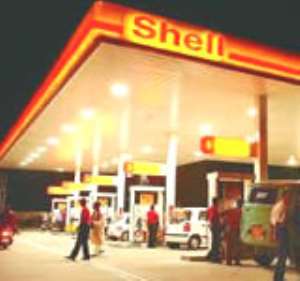 The Tema Oil Refinery says it cannot be blamed for the reported shortage of diesel experienced in parts of the capital, Accra.
Operators of fuel filling stations in some parts of the capital have complained about inadequate supplies of diesel fuel with some attendants saying supplies dispatched by the Tema Oil Refinery have not met their orders.
Others however complained they had not received any supplies at all in two weeks.
But the Tema Oil refinery says it has supplied enough quantities of the product onto the market.
The Public Affairs Director of the Refinery, Aba Lokko told Joy news whatever shortage is being experienced could be traced to the suppliers of the Oil Marketing Companies.
"As far as TOR is concerned we shouldn't have any problem with diesel. It was a surprise to me this morning to have heard it on JOY. I went to the office to confirm but we shouldn't have a problem.
It's possible that the retail outlets may owe the Oil Marketing Companies so they may have cut their supply.
But I will like to use this medium to assure the public that there is absolutely no truth in the fact that there is shortage of diesel," she said.
Mrs Lokko says the situation should correct itself in a few days.
"This report may have the tendency of causing a panic situation for a while. There will be the tendency for people to buy and stock but we know it's a phase and in a while it will pass," she said.