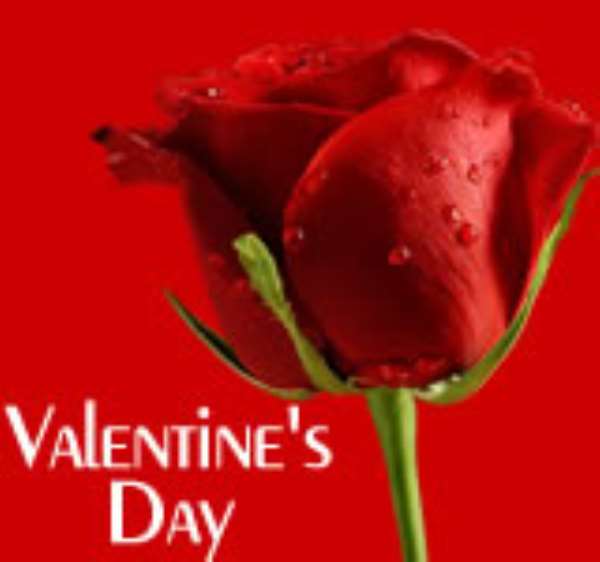 When Nigeria Electoral Commission (NEC) announced that its presidential election would be held on Valentine's Day, 2015, I felt so compelled as a writer, journalist and political analyst to curate this.
That was five years ago today. I should, however, point out NEC rescheduled the 14th February date to March 28 due to security concerns, according to the electoral body.
xxxxx
Theirs often get these outrageous buzzwords --- acrimonious, brutal, callous, dangerous, ferocious, hostile, intense, vicious, violence you name it.
Nigeria is Africa's most populous nation, culturally diverse, ethnically complicated and linguistically intertwined. She's endowed with both human and natural resources.
But its politics is tricky and somewhat enigmatic. Traditionally Nigeria's elections are tinged with violence----hotly contested and bitterly slogged out among rival parties.
Voters in Nigeria will head to the polls on Valentine's Day (February 14) to elect the country's president. Yes, you heard me right, on St Valentine's Day!
The Saturday's general election is the fifth since the military rule in 1999. It is also to elect members to the nation's bicameral legislature----the House of Representatives and the Senate. Gubernatorial as well as assembly elections will be held on the same day.
The history behind this day (Valentine) is symbolic and therefore I expect my cousins (I call them) to emulate that.
In all, 14 nominees are seeking to become Nigeria's next president. Comfort Sonaija of the Kowa Party (KOWA) is the only female candidate.
#Message: 'Remember the 'Sabbath' and keep it holy'. In the thick of things are incumbent, Goodluck Jonathan of the ruling People's Democratic Party (PDP) who faces one-time military top man and head of state, General Muhammadu Buhari of the major opposition party, All Progressives Congress (APC).
Viewed by many as a re-match between two heavyweights, it's believed this year's election could get woozy.
Their first epic battle was in 2011, Goodluck overpowered Buhari.
And his PDP party has dominated Nigeria's politics since the inception of democracy in1999.
But it remains to be seen whether luck would once again smile on Goodluck who is seeking his second and final term.
Buhari, who was then vilified, demonised and spurned by the super-rich and the youth per his age, is now seen by many as a formidable force. Paradoxically, his sharp critics have even made dramatic U-turns, praising him.
What do Polls say?
Polls after polls show, Buhari has his nose in front and it appears the two are in for a gladiatorial fight.
Meanwhile, the champagnes continue to be popping everywhere party faithfuls tread in a bid to woo electorate. And I pray the two front-runners wouldn't taste any of that ---to avoid getting groggy and losing their bearings.
Also capturing the headlines is the country's currency, the Naira. In 'Naija' the 'Naira Rains', so they say and the super-rich are doling out wads of money. Actually, it doesn't rain any longer in Nigeria it rather pours till the nation starts to bleed.
Fear and Uncertainty
With just two weeks to go, uncertainty and anxiety seem to have gripped many in the oil-rich sub-Saharan country.
Glaringly, 'FEAR' (in its combative fearsome gear) walks as bold as the atrocious and giant Goliath—flaunting his deadly weapon, threatening the citizenry and plunging them to their beds as though they are under a curfew.
Boko Haram an Islamist group has been terrorising the good and innocent people of Nigeria. Their brazen attacks in recent times have left many in trepidation and interminable doubts: Amid ethnic and sectarian clashes, tensions have also peaked and rumors of war soared.
So, can this year's general election be held free, fair and transparent in Nigeria?
Would the incumbent relinquish power if it loses?
And would the major opposition leader concede defeat for the second time if it so happens?
These among other germane doubts are being expressed by the day. As earlier pointed out election violence in Nigeria isn't rare. The previous ones hadn't been violent-free. They'd usually been sparked by alleged vote rigging, multiple voting; incumbency truancy and ironically polls starting late but ending early.
Perhaps the obvious question one may ask is: How widespread would this one be? And would the security agencies be able to de-escalate or contain any skirmishes that may rear its evil head?
Optimum Tolerance
As answers to the above questions look unlikely, it's only prudent that things are done in moderation and with optimum tolerance. I bet the good people in that beautiful country can't afford to toy with their precious lives.
So I'm per this write-up challenging leaders of all political parties, power brokers, the influential and all who matter in society to listen to the cry of that little girl in Abeokuta. They should also heed the call for peace by the nursing mother in Port Harcourt and the plea for cool heads by the school pupil in Maiduguri.
'We want peace and not war,' I could hear their voices echo from afar. They say, enough with the political violence, religious and ethnic clashes and all forms of social unrest.
Indeed, only the best is good for Nigeria….
But the best doesn't come easy. Tolerance is the watchword here.The worst could happen if tolerance is relegated to the background.
We must be mindful that whatever happens in Lagos wouldn't stay in Lagos. It would spill over and neighbours nearby would catch the flu.
What to Avoid:
Foul language, inflammatory statements, tough-talkings and chest-beatings could ignite mayhem. The less or none of these could help us put the monstrous past behind us. We would rewrite or tweak our report and be proud we did it.
So, as you head to the polling booths on Valentine's Day, I beg of you to give peace a chance. And may your consciences be guided by tolerance for one another. I 've friends in that country. I schooled with them in Britain.
I worked with them in Ghana and I travelled with them across Europe. But beside that I love the people.
Nigeria, remember, Mama Africa loves you, likewise peoples the world over. Once again give peace a chance, let good triumph over evil, open your doors for tolerance to enter and shame the pessimists.
More so, try to ignore any provocative acts that might come your way, because if the unpleasant happens the Eagle (the super-rich) can fly away with her eaglets, but the piss-pot poor ones would be caught up in crossfire.
The rhinos and the elephants can bulldoze their way through the rough terrain: But how about the scrawny rats and mice?
They'd certainly perish!
By Gordon Offin-Amaniampong