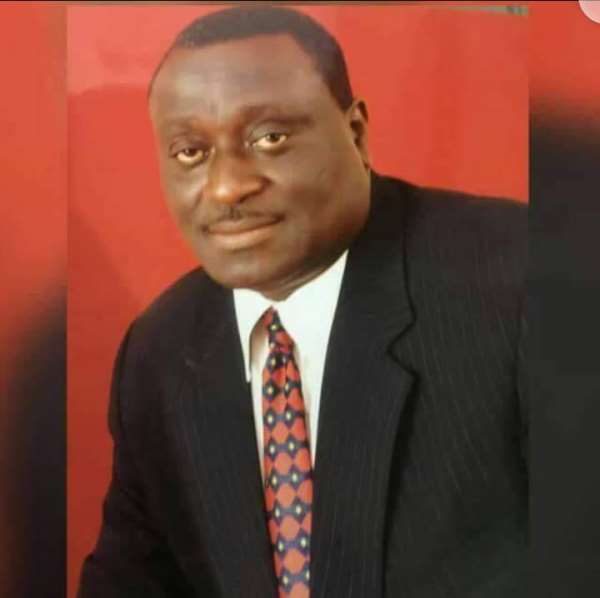 Mr. Samuel Obeng Takyi, the Assemblyman for Dwenem Akwamu Electoral Area in the Jaman South Municipal and Youth Organiser of NPP has appealed to New Patriotic Party delegates to retain Mr Yaw Aful, the incumbent Member of Parliament (MP) to lead the party in Election 2020.
As the NPP prepares for its constituency primaries scheduled April 25, this year, he said Mr Aful who is the Deputy Aviation Minister had the capability to retain the seat.
He warned it would be politically suicidal for the NPP if the delegates failed to give the Deputy Minister another mandate to contest the Parliamentary seat
In an interview with host Jaman Anopa Bosuo, Alhassan Bin Jibril Spelele on Jaman Radio Friday, Mr Obeng Takyi observed that the constituency had remained a stronghold of the New PatrioticParty and reminded delegates it was the incumbent MP who led the party with an unprecedented votes in the history of the constituency in the last elections.
He emphasised through hard work, the MP had sold and made the NPP and President Nana Addo Dankwa Akufo-Addo's government popular which would subsequently translate into votes in Election 2020 and make the NPP maintain the constituency seat and win the presidential ballot as well.
He pointed out that the constituency had witnessed an unprecedented record of development in areas of education and health sectors, while the water situation had also been improved under President Akufo-Addo's government.
He indicated that the MP had facilitated the construction of all roads in the constituency.
He said the water system in the area had also improved as the MP had constructed several mechanised boreholes to provide potable drinking water for the people.
Over 15 communities had all benefited from mechanised boreholes.
On his part,Mr Sina Takyi, the former Jaman Sorth constituency Deputy Youth Organiser of the NPP said the party in the constituency had grown from strength to strength, stressing that because of the level of development brought to the area, the voting pattern would favour the NPP in the next general election.
He observed that it would be extremely difficult for the party to retain the constituency seat if delegates failed to elect the incumbent MP, and implored them to vote for the MP in the supreme interest of the NPP.
The former NPP youth organiser added that this is the surest way the NPP could retain the seat and win the presidential ballot as well.