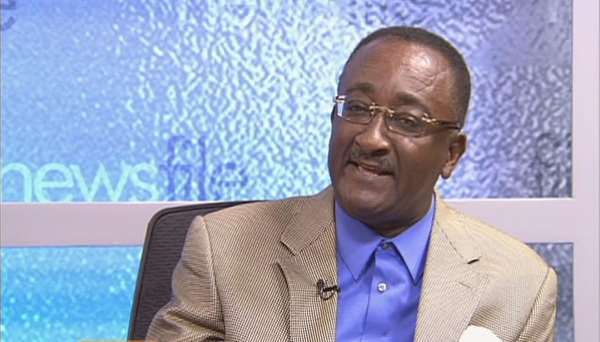 Dr. Owusu Afriyie Akoto
President Akufo-Addo has said the country is looking forward to generating US$1 billion from vegetable production for the international market within seven years with the expansion of the greenhouse technology in Ghana.
According to him, the technology is envisaged to produce enough fresh horticultural produce for local consumption, particularly in urban centres such as Kumasi, Accra and Tema, and create employment opportunities for the youth, beside the international market.
Speaking at the inauguration of a greenhouse village at Akomadan, in the Offinso North District of the Ashanti Region, the president said the application of the greenhouse technology would not only help the nation to produce enough vegetables for local consumption, but also could propel it to overtake Ethiopian and other East African nations in foreign exchange earnings from the global vegetable market.
The Akomadan Greenhouse Village, which is situated on a 120-hectare land, is the third of such technology in the country, with the two others at Dawhenya in the Greater Accra Region and Bawjiase in the Central Region.
An Israeli company, AgriTop, a subsidiary of STL Group, is partnering Government to make the modern agricultural technology available to farmers in the country.
The technology has proven to be an efficient and profitable modern production method under controlled environment that is not dependent on natural rains, and therefore ensures productivity all year round.
The Minister for Food and Agriculture, Dr. Owusu Afriyie-Akoto, said the Greenhouse Village projects formed part of the government's flagship programme, 'Planting for Food and Jobs'.
The Chief Executive of STL Group, Ofer Tamir, asserted that the Akomadan Greenhouse Village would impact positively on agricultural production in the Ashanti Region.
According to him, the Akomadan Greenhouse Village has a training centre with classrooms for technology transfer, residential facilities, drip irrigation facilities, pack houses for the production of selected vegetables from nursery up to maturity among others.
It currently produces sweet pepper, cucumber, tomatoes and squash, and has since trained 28 people, who graduated last year December.
The second batch has been enrolled for the training programme being facilitated by Ghanaians trained in Israel in 2018.
---Daily Guide