It Appears We Are Not Performing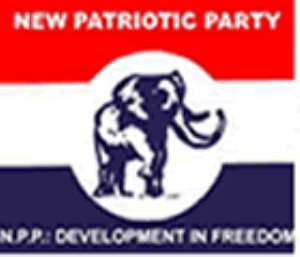 NPP reacts to NDC statements on trial of Konadu
Mr George Ayisi-Boateng, a leading member of the New Patriotic Party (NPP), has called on President John Agyekum Kufuor to sack any government functionary or appointee, who does not perform. He said the inaction of some government appointees was causing a lot of embarrassment to the government and the NPP.
Mr Ayisi-Boateng wondered why action was not taken immediately after the Forensic Audit on Nana Konadu Agyemang Rawlings and seven others and Cariden Development Company (CDC) and had to wait till now before taking them to court.
Addressing a press conference in Kumasi on Thursday to react to statements by ex-President Jerry John Rawlings and Professor John Evans Atta-Mills on the trial, Mr Ayisi-Boateng said the present situation, where the government was always on the defensive instead of on the offensive was unacceptable.
"As a matter of fact, as things stand now, it seems to me that we are dancing to the tune of the National Democratic Congress (NDC) instead of government setting the agenda".
Clearly it appeared some people were not performing their duties, he said and cautioned NPP functionaries not to forget that ex-Prsident Rawlings has been drumming it home that the Nsawam Prison should be expanded to accommodate NPP functionaries, when the NDC comes to power. This statement, Mr Ayisi-Boateng said should have served as a wake up call to all government functionaries and appointees for them to be up and doing.
However, he said, events were showing that the warning has not been taken seriously by those in positions of trust and as such, they continue to embarrass the government and the party. Mr Ayisi-Boateng therefore, called on President Kufuor to act now by sacking all those not performing and work with those, who were prepared to work with him.
He told ex-President Rawlings to shut up, since he had no moral justification to question the trial of his wife and the others at a competent court of jurisdiction, since he did not give some senior military personnel and other Ghanaians even the chance to defend themselves, but were summarily executed.
Mr Ayisi-Boateng said, if professor Atta-M ills, who once occupied the number two position in the country, a law professor and a tax commissioner should intimidate a court of competent jurisdiction, then the country had a problem. "Are ex-President Rawlings and Prof Atta-Mills, whose regime preached probity and accountability now do not value those virtues and are kicking against the rule of law, because the former first lady is involved", he queried.
He said freedom had its limits and as such, nobody including ex-President Rawlings and Prof Atta-Mills should use the freedom in the country to foment trouble and should therefore, watch their actions and utterances and that the law is no respecter of persons.
Mr Ayisi-Boateng said President Kufuor has initiated very useful programmes and policies, since coming into office but all these were opposed by the opposition NDC. He said, however that, the NDC were enjoying the fruits of these programmes and policies and mentioned the HIPC initiative, which was enjoyed by all, and recently the Millennium Challenge Account (MCA), which the country stood to benefit from about 500 million dollars for development