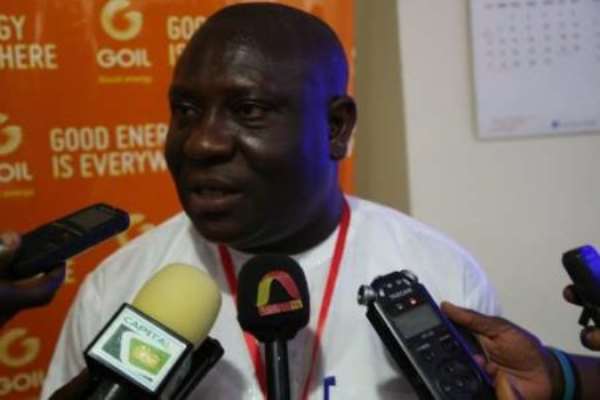 Hon. Vincent Odotei Sowah
Member of Parliament for the La Dadekotopon Constituency and Deputy Minister for Communication is in the news for the bad reason.
He has been accused of showing gross disrespect to the Municipal Chief Executive, Reverend Solomon Kotey Nikoi, party executives and the constituents as well as the Traditional Authorities.
According to our source from the Constituency, a major drainage contract at Kaklamadu, a suburb of La has been commenced without the knowledge of the MCE and the traditional authorities.
In the interview, the sourced who is familiar with the matter on condition of anonymity disclosed that for a project like that to take place the MCE, the Traditional Authorities are informed for a proper sod cutting ceremony.
Secondly, it is proper that residents for whom the project will be affected are brought into alignment to appreciate and understand the work to be done.
"Quite unfortunate to show his total disregard and disrespect to the above mentioned authorities the MP has singlehanded taken a contractor to the site when he realized the MCE is out on National duties outside the municipality without making him aware of the commencing of the project.
"Attempts but the Presiding Member, Hon Emmanuel Baah Nyarko who coincidentally happens to be the Assembly Member of the area to try to educate him of procedure was rebuffed the Member of Parliament.
"The man who is said to have underperformed as badly is desperate to retain his seat and has decided to throw all cautions to the wind," our source added.
Hon. Vincent Odotei Sowah is reported to have had brushes and turf wars with the previous MCE, the late Gladys Tsotsoo Mann Dedey, on number of occasions expressed her disgust to the total disrespect shown to by her the MP.
According to some angry residents, the Honorable has woefully underperformed and the drainage is all about an attempt to save his face and shore up his sinking image.
"The only thing this man can boast of is using the common fund is to distribute DSTV decoders and some construction of toilets and buy computers and printers from his Company to donate to institutions in the Constituency.
"How can somebody who claims to be a Director of Accra Hearts of Oak and one time GFA Presidential Candidate distribute decoders for people to watch the European league at the detriment of our local league?. Is this not an attempt to give slow poison to the local league?" they quizzed.
Attempts to reach the MCE for his reaction on the supposed impasse proved futile as he was out of the jurisdiction.