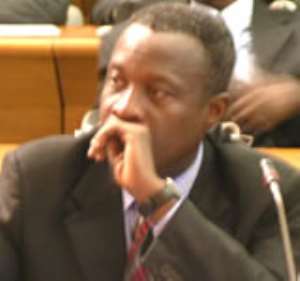 An economist, Dr. Nii Moi Thompson, has criticized government's failure to identify the reasons behind the recent reduction in inflation.
The finance minister announced earlier this week that inflation has dropped to just about 9.9 percent but he didn't say why.
Dr. Thompson says this is not enough.
He told JOY NEWS that government and Statistical Service should be able to pinpoint the exact reasons for the drop in inflation.
"If we can sustain this when we can push this further down a more meaningful way and certainly it should have an impact.
But then again we have to try to understand how we got to where we are in the first place because for example inflation rate can go down simply as a result of low demand, you can have low demand when people's incomes are low, so is that necessarily a good thing? that is open for policy debate.
But for now we don't know so we can grow in theory, we can grow in experience until Ghana Statistical Service tells us.
In the past they were actually very good in giving us the narratives of the different components. So for instance they can tell us prices of 'dawadawa' went up or prices for altering your cloths at the tailors went up, these are all the things they keep track of with each detail.
Unfortunately now they don't do that so there is a little bit of statistical void there," he said.