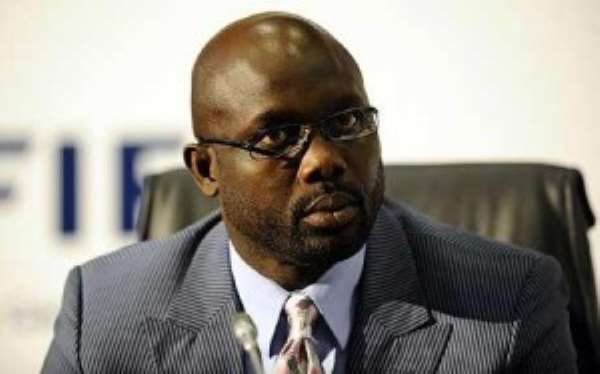 In 2005, With Congress for Democratic Change to back his candidacy, George Weah contested and lost the Liberian Presidential Election. Back then, a major campaign message used against him was his lack of formal education as a handicap to his ability to lead the country, in contrast with his Harvard-educated opponent, Ellen Johnson Sirleaf.
Aside from the education, Weah was also called "babe-in-the-woods", due to his lack of experience. Sirleaf, on the other, hand, had served as minister of finance in the Tolbert administration in the 1970s and had held positions at Citibank, the World Bank, and the United Nations.
Regardless of his popularity, the help and exposure he had given his country during the tough times, the lack of formal education and experience were major tools used by his opponents during the run-off. Though he was leading in the first round, he eventually lost in the second round to Johnson Sirleaf. Regardless of who or how it was said, It was indeed true King George lacked formal education. In 2005, though King George could speak English, French and Italian; Weah didn't have even a High School Certificate.
Weah knew the people loved him but he couldn't ascend the throne due to his background. As a result, instead of giving up, he worked on himself! Many would give up but he didn't! Instead, he analyzed his opponent's message, looked at how his own weakness cost him the election and worked on how to make himself a better candidate. Now he has taken care of that over the past years:
Following the defeat, He went to DeVry University (Miami) to obtain a bachelor's degree in business management in 2011. In 2014, he ran for election to the Senate as a Congress for Democratic Change candidate in Montserrado County. He was overwhelmingly elected to the Liberian Senate on 20 December 2014 ahead of Robert Sirleaf, the son of the president. This combined with his qualifications gave him a better chance of winning any presidential election in his country.
Today, George Weah is the president-elect of Liberia after he won the 2017 elections against vice president Joseph Boakai. He could only get here after correcting all those things that prevented him from winning the seat in 2005. He got here not only by faith nor hope but by hard work as well. He put aside pride, fame, wealth.... and started all over again.
Just like Weah, Many of us have a lot of ambitions. Unfortunately, we are not able to achieve them, all because we are not ready to add value to ourselves and learn from our mistakes. Instead of ourselves, we blame others for our failures. We are quick point accusing fingers and apportion blame without first assessing ourselves. Even in instances, we have identified lapses and ideal solutions, we often think it may take too long. We lazily give up because starting all over or learning a new thing is too difficult a task for us.
What are your dreams? What have you done to facilitate your dreams?​ what weaknesses have you identified in yourself and how are you working to correct them? What new thing will you do in 2020? How do you take criticisms? Think through these and let's make this year a better one.
Persevere!