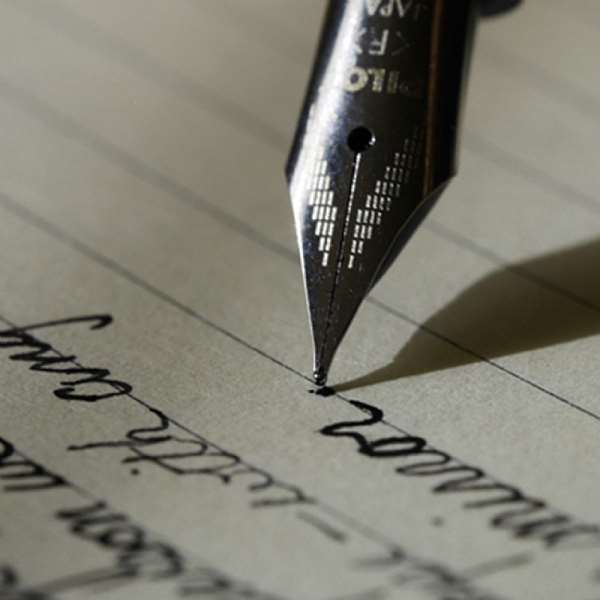 The Charlotte.Virus was contained.
But can we deal with the Jean Virus?
In October 2016, some political party members and their surrogates smiled like a bride at a wedding ceremony. You want to know why?
I'll soon get into that.
But there's reason why one must strike while the iron is hot. Of course, the wise couldn't be wrong, because you cannot proficiently deal with it, if it cools down. In other words, it's better to de-escalate issues or situations at their nascent stage rather than allow them to be blown out. I simply put it this way-- caution adhered to saves one, a security at the bank.
Can we deal with the Jean Virus?
Former President Jerry Rawlings believes caution is the way to go. He's therefore asked the Electoral Commission (EC) and all other stakeholders involved with the processes leading to the 2020 polls to take extra caution.
"There is so much mistrust that if we do not find a way of dealing with some of these issues, they'll remain and sour the atmosphere during the election period. It'll keep us very close to an ignition point which will be very unnecessary," says.
Mr. Rawlings continues:
"This coming election is going to be a truly serious thing and nobody must take the process for granted or think they can get away with making the wrong moves."
And I think the ringtone is loud and clear.
So let's talk about caution while we're politicking. Let's preach it everywhere we go, because we've one Ghana-- a place we all call home.
Charles de Gaulle, a former French President said this and I quote: "Once upon a time there was an old country wrapped in habit and caution. We have to transform our old France into a new country and marry it to its time."
Not too long ago, in October 2016, ahead of the December General Elections there was a near outbreak of 'Charlotte virus'. I named it so because the EC chair at the time was Mrs Charlotte Osei.
The contagious virus had attacked 12 presidential candidates that were then bidding to serve at then Flagstaff House.
Dr. Paa Kwesi Nduom (PPP) Dr. Edward Mahama (PNC), and frm. First Lady Konadu Agyeman-Rawlings among others were disqualified for some electoral errors.
In the wake of that political shock wave some political party members mocked the disqualified candidates and they even wished it happened to their arch rival. Some aggrieved persons or group of people also threatened mayhem. While others ran to the courts.I think Dr. Nduom went to court to seek redress.
But the truth is the EC was right. The commission was following the electoral rules.
The Jean Virus
Today, another virus has popped up like commercial ads. It seems the EC has lot of viruses that only rear their heads during electioneering periods.Already, the Jean Virus is causing runny nose, popping eyes and ruffling feathers. Its plan to have a new voter register is already creating unnecessary tension and controversy.
Is the chair's decision right?
Well, in the eyes of her supporters the answer is yes. Her critics think otherwise. Hence the recent demonstrations and petitions flying everywhere. And I strongly believe the need for a healthy dialogue can't be overstated.
And utmost caution must be taken.
So, for those of you who have an obsession with inciting violence, creating commotion, stoking fire and running your mouths like nika-nika. I kindly urge you to exercise restraint.
Do not throw caution in the wind.
To the EC, I say open up to diffuse the mistrust issue. Be transparent to win confidence and credibility. And I think President Rawlings articulated it better:
"Any wrong move will have dire consequences considering the fact that the election is a major one and all parties involved have high interests and stake in it."
Mr. Rawlings who was responding to a petition by the Inter-Party Resistance against the New Voters Register (IPRAN) among other things noted how much distrust has been created among political parties currently, because of recent happenings involving the voters' register.
"The steps being taken must be transparent so no one has any doubts about the integrity of the process. Whoever wants to win will necessarily have to win by free and fair means," he stated.
Stiff Opposition
Lately, things haven't gone smoothly at all for the electoral body, since it expressed its intention to compile a new voter register.
It's faced stiff opposition mainly from the opposition NDC and other parties.
So far, about six (6) political parties, including the opposition NDC as well as some Civil Society Organisations, have openly expressed their reservations about the need for the register, whilst thirteen other parties have affirmed their support for the exercise.
There's supposed to be a stakeholder engagement meeting for today Thursday 30 January 2020. But even before that meet up the Commission has gone ahead to set Saturday, April 18 to begin the 'non-consensual' exercise and it's expected to be completed on the 30th of May this year.
How does that sit with her critics?
By Gordon Offin-Amaniampong