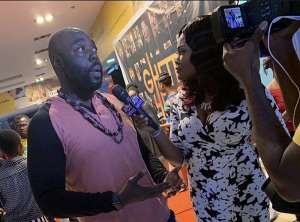 The "Year of Return, Ghana 2019" was both a spiritual and birth-right journey embracing the lost members of the Global African family the "Black American". August 2019 marked the 400 year anniversary of the first Africans being removed from the continent who were enslaved in the Americas first arriving in Jamestown, Virginia in 1619. These Africans were enslaved for the next 246 years, only ending After the American civil war in 1863 and the finals slaves being freed June 19th, 1865 which is celebrated by many Black Americans as "Juneteenth".
In short "The Year of Return" is a landmark event that marked 400 years since enslaved Africans arrived in the United States, but more importantly celebrating the cumulative resilience of all the victims of the Trans-Atlantic Slave Trade who were scattered and displaced through the world in North America, South America, the Caribbean's, Europe and Asia.
One of the main goals of the Year of Return campaign was to position Ghana as a key travel destination for Black Americans and the African Diaspora.
Before this, Rashad McCorey had already begun with his Africa Cross Culture trips bringing Black Americans and the African Diaspora to visit the continent.
"My first trip to Ghana was in 2015 about 5 years ago and I have been doing tours to Ghana for over 3 years now. I don't consider myself as a tourism operator, I consider myself as an Influencer. Legally, I'm registered as an entertainment company and Influencer. The company is Africa Cross Culture and the parent company is Rashad McCrorey LLC."
His first trip to Ghana was between January 5 to January 22, 2015 and the Year of Return marked personally his 5th anniversary visiting Ghana.
"I came with a school because I was working on a degree in Theology. The plan was to go to Cameroon and then the Ebola outbreak happened in Cameroon, so the school canceled that trip and gave us an option of going to El Salvador or South Korea. I said no to those other non-African countries because I wanted to visit Africa. I couldn't let stereotypes about an entire continent who people still treat like one single country ruin my first chance to come home. I wanted to go to the continent my ancestors came from. I then with the help of two professors at my school spear headed a movement within the school to not cancel the trip to Africa. Citing that Africa is an entire continent with 54 countries with different cultures, traditions, languages, ecological environments, and more. This enlightenment eventually led to an agreement to allow us to visit Ghana because in America, and around the world Ghana is quietly known as the 'Africa for beginners' because of the welcoming nature of Ghanaians to people from around the world".
"Before the trip happened, I took a course called the Cross-Culture course and that's where I got the name for my brand and trips. Our trips are named Ghana Cross Culture, Egypt Cross Culture, Kenya Cross Culture, Rwanda Cross Culture and so on, all that are branching under Africa Cross Culture. Each event is a cultural experience embracing culture, knowledge, history, nightlife, and encouraging communication between all who travel. It's a mixture of everything from nightlife to learning history and culture with deep intimate discussions on how to make the world a better place through sharing values, and beliefs, without one group being taken advantage of. It's truly a cross cultural event we put together in each country.
Detailing how he was able to raise to money to set up his tourism company, Rashad disclosed how he withdrew from his courses from the University.
"In America, we have a refund cheque (check), when you take out student loans they pay for your school enrollment and then when they know you have enrolled for the courses and began classes, they give you the remaining balance and you are supposed to use it to pay for any items needed to assist in your learning. Examples could consist of books, a laptop, pens, housing on campus and a number miscellaneous items. However, people use the money for whatever they choose, some party it away, buy clothes for fashion, cars, etc. I even brought season tickets to my favorite sports team one year. But this time I took my refund cheque, redrew from all my classes and bought a plane ticket to Ghana and invested the rest it into what eventually became Africa Cross Culture. For the first time I took the extra money and invested it in my personal development and it saved my life. Ghana saved my life. I stayed in Ghana for 6 weeks. My original home in Ghana is in the Akuapem mountains specifically Akropong. That's where it all started. That's where my ideas began and I started envisioning a dream that was amazing and to some unbelievable but truly attainable in my eyes. It was the end of 2016 that I decided to really start Africa Cross Culture, got my first client and led my first trip in February, 2017. I still can't believe we took our first two guest around in taxis and trotro's everywhere. I wouldn't dare do that now I'm so ashamed (blushing in laughter and embarrassment).
Rashad's expectations were met when he finally touched down at Kotoka International Airport because his father of blessed memory prepared him mentally for the trip.
"My expectation were met when I visited because my father who passed in August, 2019 always prepared me for the trip because he told me Africa was a wonderful place, and when I finally visited Ghana I wasn't scared and I didn't get the culture shock like the rest of my group did. I was the person who hit the ground running. Building relationships and bonding with the people and culture".
As the Year of Return focused on ensuring that Black Americans and the African Diaspora have a safe, pleasant and wonderful journey home so they will want to come back; Rashad revealed he was filled with joy as he walked through the crowd and realized his mission to connect African Diaspora to the continent finally materialized outside of just him alone.
"We had the 'Year of Return' and hundreds of people contacted me saying "You've been doing this for some time and now everyone is finally catching on" and to me, those statements are a blessing because I'm being viewed as a pioneer for trips of this nature. Walking through AfroChella, Accra Mall, Labadi beach and attending various parties. Other Americans stop me saying they know me from social media saying how the visuals and commentary from my page and journeys gave them a clearer view of what to expect and the courage to make this trip come true. My first thoughts were, I wish they came through my company, but I quickly realized it's not about me, it's never been about me. God, Jah, The Universe, whatever your beliefs are used me to usher in a cultural change, the return home. I've already accomplished enough in one lifetime yet, I still have more visions some already coming to fruition. I am Rashad McCrorey, and I am a leader, influencer and care take of my people"
Follow Rashad McCrorey on Instagram @Rashad_McCrorey