The end of the year is highlighted by the launch of Noma Fund, an association founded in Paris by the great stars of African football, Roger Milla and Joseph-Antoine Bell, supported by François Omam-Byik and Patrick Mboma. This non-profit association aims to fight Noma, a childhood disease of extreme poverty.
Noma: 140,000 child deaths every year
Noma is a neglected and unknown disease. Yet every year, it kills over 140,000 children, all from the poorest parts of the world. Indeed, the disease develops in precarious sanitary conditions, where medical care, hygiene and good nutritional practices are lacking. Also, Africa, South America and Southeast Asia are the most affected areas by the disease, which requires only a simple antibiotic treatment to prevent complications.
Roger Milla, founder of Noma Fund, insists on this point: "At a time when the well-being and health of our children are top priorities, how can a disease such as Noma subsist? It is, in my opinion, an unnamed injustice, which is high time to put an end to!"
It was therefore alongside Joseph-Antoine Bell, another iconic figure of Cameroonian football, and Dr Georges-Barthélémy Nko'Ayissi, a medical epidemiologist, that he decided in 2019 to create Noma Fund, in order to eradicate Noma disease.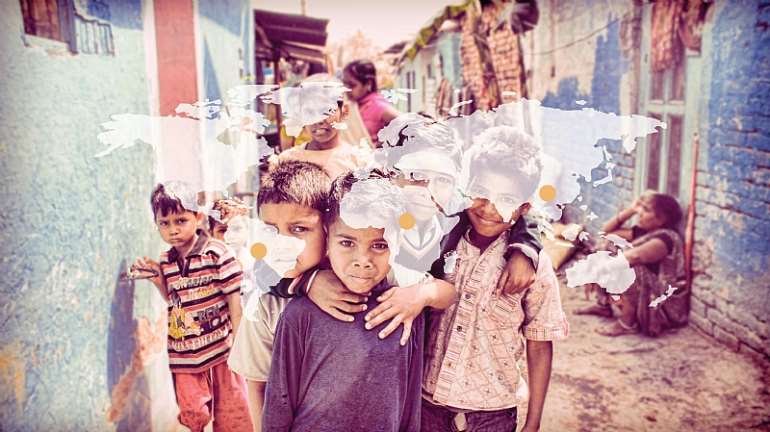 Disease of faceless children
Noma disease kills 90% of its victims: it manifests itself as a gangrene of the face, and progresses if it is not treated in time in a necrosis of all tissues. The few survivors of Noma keep the physical and psychological traces of the disease: completely disfigured, these children are condemned to live in seclusion, hidden from the gaze. Also, even after surviving Noma, its victims suffer from very difficult social integration.
"Acting against Noma 2021-2030"
In order to eradicate Noma disease, Noma Fund has initiated the project "Acting against Noma 2021-2030". This plan, which in its first phase provides for the implementation of actions in 10 target countries in Africa, will be carried out in consultation with their local authorities. "Acting against Noma 2021-2030" provides in particular for the deployment of awareness and prevention actions and the construction of a regional reference hospital in Africa.
Joseph-Antoine Bell, co-founder of Noma Fund, explains the project: "This plan aims to enable populations at risk to better understand the disease, in order to better respond to it. Prevention campaigns include the provision of nutritional supplements, oral hygiene kits and antibiotic treatments. Simple but terribly effective tools against this disease that it is quite conceivable to see disappear within a few years!"
The project "Acting against Noma 2021-2030" also benefits from the support of François Omam-Byik, another football genius: "Getting involved on behalf of the children of Noma seemed obvious to me! Having grown up in Africa in precarious conditions, I myself could have been one of the victims of the disease. My commitment is on behalf of those who have not had the chance to escape it and to look forward to a better future!"
As part of the project "Acting against Noma 2021-2030", Noma Fund has called on the leaders of the G20 and UN member states to inform them of the existence of the disease and to agree to include the fight against Noma on the agenda of the next G20 summit in Saudi Arabia.