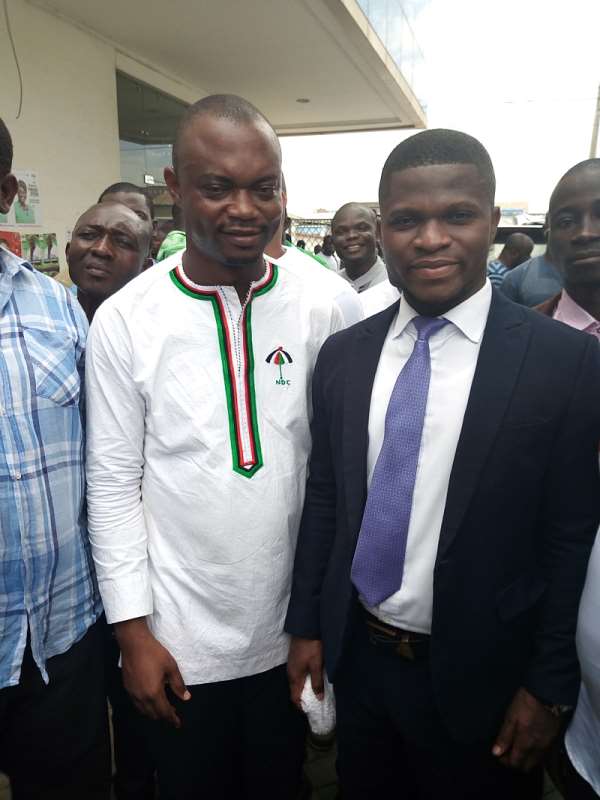 The Bono Regional Communications Officer of the National Democratic Congress, Mr Charles Akowuah Tuffour has condemned the arrest of the party's National Communications Officer Sammy Gyamfi describing it as ''primitive and diversionary tactics'' by the governing NPP.
In a press release, Mr Akowuah reiterated that the NDC is focused and will not be detracted by any attempt in their effort to expose the daily corruption scandals of the Akufo-Addo government.
The state called on the IGP to instruct his operatives to desist from the shameful act of harassing Members of the opposition parties and rather channel their effort to safeguard the sanctity of the Police Service or be ready to face the uproar of the Members of the NDC.
Below is the full statement
The Regional Communications Officer of the National Democratic Congress (NDC) in the Bono Region, strongly condemn the nicodemus arrest of the National Communication Officer, Lawyer Sammy Gyamfi, at the premises of Peace Fm this morning.
The Office indubitably sees this as an effrontery to human rights and a slur on Ghana's enviable democratic credentials.
It would be recalled that the editor of Modernghana.com, Mr Emmanuel Ajafor Abugri made it public that he was ''tortured many times'' by the National Security Operatives when he and his colleague were arrested on 25th June, 2019; a similar incident that led to the unfortunate demise of Alhaji Issah Mobila under the NPP.
The Communications Office, however, has no iota of doubt that this primitive move to arrest our National Communication Officer is a well-calculated attempt by President Akufo-Addo and his failed government to use these state sponsored operatives to divert our attention from the daily several corruption scandals, the latest being the rotten €70m Takoradi Regional Hospital Project of which their Communication Director, Hon Yaw Buabeng Asamoah has consistently failed to defend these rots in the Akufo-Addo government.
The Regional Communications Office, therefore calls on the IGP, James Oppong-Buanuh not to allow himself to be ''remote control'' by the Akufo-Addo government to persecute Members of the opposition parties for their selfish gains.
The Office, by this statement, urges all NDC Members to get onboard as we give the IGP a strong signal to desist from their machiavellian tactics of shameful deeds and protect the sanctity of the Service or be ready to face our roar in the coming days should these acts persist
Signed
Charles Akowuah Tuffour
Regional Communication Officer
Bono Region