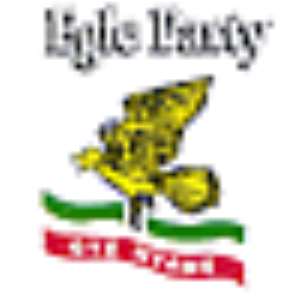 National chairman of the Every Ghanaian Living Every Where (EGLE) party, Danny Ofori Atta says the party has decided to re-enter into political coalition with the opposition National Democratic Congress (NDC) to contest future elections.
Mr Ofori Atta said after carefully considering political developments since the 2004 general elections it had dawned on the party that it is only the NDC that shared its vision of Ghana's future.
Accordingly the party had abrogated its electoral pact with the People's National Convention (PNC) and decided to join the NDC.
"Since the EGLE and the NDC share common political, economic and social aspirations towards restructuring of the state for the benefit of the people," he said.
The EGLE party was formed in 1992 by Captain Okai and others at Mamprobi, a suburb of Accra, entered into alliance with the NDC to contest the 1992, 1996 and 2000 elections, but decided to join the PNC to contest the 2004 presidential and parliamentary elections for what it termed as the marginalization of the party by the NDC.
The support that the party extended to the NDC to dominate the 1992 and 1996 polls, the party only benefited from only a deputy ministerial position which was given to Owuraku Amofa who was initially appointed a deputy minister for communications.
Mr Ofori Atta explained that the party is also in the process of attracting back to its fold its members who as a result of the party's neglect by the NDC decided to join other political parties like the NPP, NRP and the PNC.
He said the party is also poised to draw into its fold what he termed floating voters who were disgruntled at the economic management of the country.
The EGLE national chairman said after going through all these phases, the party would reorganize congresses from the constituency to the national levels to elect officers to steer its affairs before it entered into an electoral pact with the NDC.