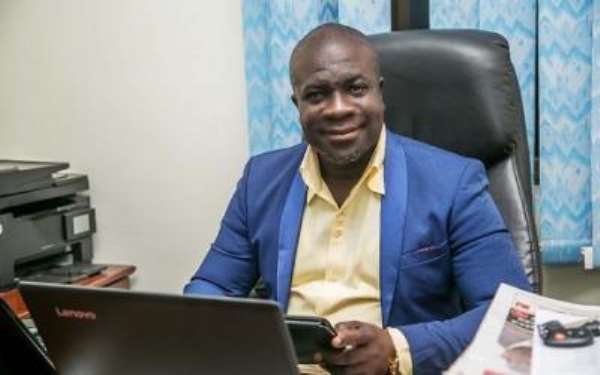 The Eastern Regional Communications Director of the New Patriotic Party (NPP), Mr. David Prah, has taken a swipe at the National Executives of the National Democratic Congress (NDC), describing them as dishonest individuals who want to squeeze some of the "stolen" monies from the former President, John Mahama when he was in power.
His accusation comes at the back of a leaked Memo from the Organisers of the Anti New Voter Registration Demonstration addressed to the Former President John Mahama, requesting a huge sum of money to organise the demonstration in Kumasi.
This, has, angered the maverick Communicator of the ruling party in the Eastern Region, who has descended heavily on the Organisers which include the Executives of the National Democratic Congress describing their action as "thieves stealing from a thief man".
Speaking to the media on Thursday, 23rd January, 2020 in the Eastern Regional Capital, Koforidua, Mr. David Prah, mentioned that the NDC Executives are aware that, these demonstrations are total waste of time and mere rhetorical disturbances but because the ( Organisers) will profit from it financially, they have managed to convince the former President to fund such a useless demonstrations.
He advised the NDC to channel those resources to train party agents to police the registration process to prevent foreigners from registering so that we have a clean Voters Register for the 2020 elections.
Mr. Prah, again called on the people of Ghana to support the massive developmental projects being carried out by the NPP Government such as the One District One Factory, Free SHS, Planting for Food and jobs, NABCO, One Village One Dam, One District One Warehouse, etc. for the betterment of the country.
He cautioned people to disregard the needless and useless Demonstration against the New Voters Register by the NDC and their Cohorts.
He, therefore, challenged the NDC to come out with policy alternative to the numerous policies and programmes that the Nana Addo Dankwa Akufo-Addo led government has enrolled out for the good people of Ghana, and ignore the wicked propaganda of the NDC since the country cannot get back to the days of Thievery, Cancellation of Allowances, Payments of fake Judgement Debt, Graduates joblessness, Dumsor and Corruption when Mahama was in power.
Mr. David Prah appealed to the good people of Ghana to renew the mandate of the President H. E. Nana Addo Dankwa Akufo-Addo and the New Patriotic Party by going out in their numbers to register when the Electoral Commission opens the registration process and vote massively for them to continue with all the good Policies and Programmes for the betterment of the country.