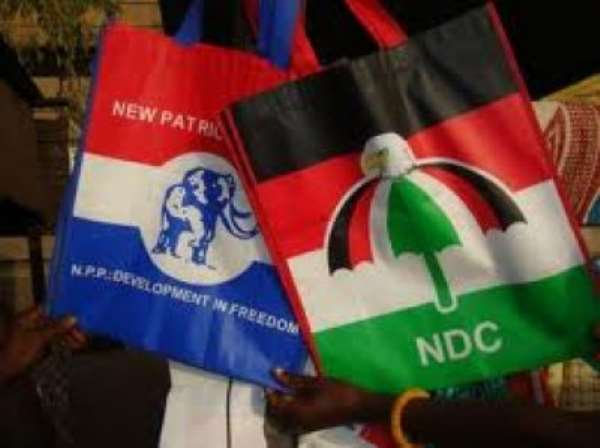 Most patriotic and independent-minded Ghanaians are hoping that the political parties will behave responsibly in what is an election year - and ensure that the campaign for the 2020 presidential and parliamentary elections are devoid of violence and remain mostly peaceful.
A major source of friction during election years, is the use of intimidatory tactics, to either register minors, or prevent opposing party supporters from being registered. Ditto preventing opposing party supporters from voting on election day.
We will definitely have a peaceful campaign season, as well as polling day voting that is devoid of harassment and violence, if we could find creative ways of neutralising the men and women of violence in the two biggest political parties, the ruling New Patriotic Party (NPP), and the largest opposition party, the National Democratic Congress (NDC).
Above all, the more responsible sections of the Ghanaian media ought to unite, to persuade philanthropists such as George Soros, to fund a polling day public service livestreaming social media broadcast, on Facebook Live, in partnership with Switchboard Live, to the world, from all the polling stations across Ghana.
The fear of global opprobium, will definitely prevent the NPP's dreadful Bernard Antwi-Boasiakos and gung-ho Bryan Acheampongs, from attempting to mastermind either the prevention of opposing party supporters from being registered as voters should a new voters register be compiled by the Electoral Commission (EC) - or prevent opposing party supporters from voting on election day.
And they must be prevented from attempting all the above, through replicating nationwide, the abominable events that occurred in the vicinity of the Ayawaso West Wougon Presbyterian Church School polling station, on 31 January, 2019, during the by-election to select the successor to the late Hon. Kyremateng Agyarko, who died in harness as the member of Parliament, for the Ayawaso West Wougon constituency.
Finally, the media in Ghana must do everything possible to get representatives of the International Criminal Court (ICC), to witness the conduct of the security agencies on election day - to send a clear signal to violence-prone politicians that they will be held to account if they tip our country over the precipice: and plunge Ghana into chaos and violence. Yooooo... Hmmmm, Oman Ghana, eyeasem ooooo - asem kesie ebeba debi ankasa!