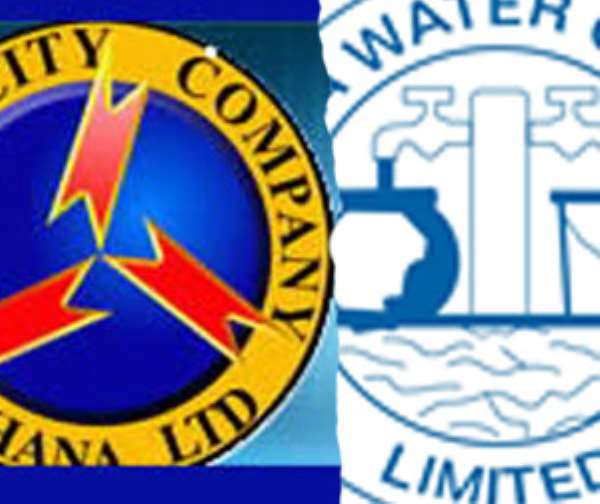 All isn't well for Ghana Water Company Limited (GWCL) as its plant stationed at Daboase near Takoradi in the Western region, faces imminent shutdown.
The utility company is currently spending more than usual in treating a cubic metre of water. And it's feared, the situation could worsen in the coming weeks or even days, according to media reports.
Stanley Martey, communication director, GWCL who made this known to the local media said: "On the national average, the situation has increased the cost of treating 1,000 litres of water by GHS30 but in certain areas, it's as high as GHS50 even though the average tariff given to us by the PURC is GHS8."
So what's triggered this increment in tariffs?
GWCL is being hurt by the resurgence activity of illegal small-scale mining (also known as Galamsey).Indeed, the operators careless about the health hazards their activities pose to human population.At Daboase they've obstructed the water!
And what are we learning?
A treatment plant that supplies water to more than two hundred thousand people could soon see its life operation cut short as a result of indiscipline.
When President Akufo-Addo carried out his monumental fight against illegal small-scale mining operation in Ghana---roughly three years ago, his key objective was zero tolerance. It was definitely one of his signature programmes. He hit the ground running--- instituted a ban, I think a one year moratorium on the operation to enable the government streamline the industry.
Another thing the president did was to enforce the law. Thus he created a joint military-police task force (The Vanguard) all aimed to deal with the canker. Despite its huge success, there still remain some hotspots in the country where illegal mining is thriving .
Of course, mines are known to cause severe environmental problems such as water pollution, loss of biodiversity, soil erosion and many more.
And the misfortune that's befallen the Daboase plant is one of them. According to Mr. Martey the resurgence of small-scale mining operations spawned by dry season has caused the dwindling water sources, thus forcing GWCL to spend more than what Public Utility Regulation Commission (PURC) stipulates.
In view of this development he said, GWCL might've to shut down its treatment plant at Daboase, if the rains don'tt fall soon.
"In Takoradi, for instance, we are praying that we should have early rains. In the next three to four weeks, if we don't get rains and the galamsey operations also do not stop, we may have to shut down the treatment plant in Daboase," he said.
Is it that bad?
Yes, it is. And this is how Mr. Martey encapsulated it in the course of the revelation.
"This is how serious the situation is because there isn't enough water and the little water that is available is also so turbid and it silts the intake area, so, we are unable to obstruct enough and it's not economically prudent to have to be treating water for it to go to waste.
"For instance, they obstruct water and then you lose about 40 per cent of the water. Look at the energy cost and look at the cost of the chemical as well, so, it doesn't sound right … so, if we have to go below 50 per cent of the water obstructed, then we may have to shut down", he explained.
How could one do this?
Well, you see what indiscipline could do and it has done to a nation and its people. It's wrecked havoc on us. This could just be the beginning of 'pollutionmegaddon'. We're already experiencing its immediate effect.
And I hope and pray, government would take immediate action to save GWCL from this dire situation. But think about the leakage of chemicals from the mining sites. Think also, about those who live along the mining areas---that can also have detrimental effects on their health.
We're a people that tend to blame the devil for every act of misfortunes or mishappenings. Aided by some charlatan pastors and so-called prophets (who have become election and lotto forecasters) we're made to believe that accidents, ill-health, failures, natural disasters, poverty you name it are all caused by the devil.
Can we blame the devil for this one too?
By Gordon Offin-Amaniampong