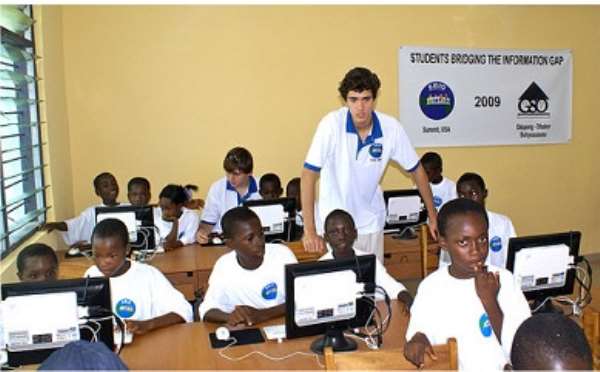 It is really shocking, looking at the massive withdrawal of Students from the various private schools in the country as a result of a rumour which is wide spreading like flames of fire, creating fear in parents.
The circulating rumour indicates that Students from public basic schools after BECE will be posted to the grade A SHSs or better schools in the country.
As a matter of fact and urgency, parents are seriously withdrawing their wards from the private schools especially the JHS to public schools where they think their wards will be posted to grade A schools after their BECE.
A tour in some of the public JHSs has seen rising numbers of students in these schools, Overcrowded classrooms with Students numbering 80 and above to a class for a single stream. In places where they are three streams, A B and C, the Students in form one alone are more than 250.No wonder Ghana was 2nd in recent quality education rankings.
The quality of our education is now nothing to talk about.
Private schools proprietors have nothing to hold on to than to lay of some of their teachers leading to the common social phenomenon, unemployment.
From the time this rumour started till now, personally I haven't heard anything from any of the politicians nor the media concerning this issue. Where are the media men? The journalist?
opinion leaders? Etc?
If this is true and forms part of the gargantuan policies of the current government, my question is "what forms the bases of this decision "?
Indeed until the rotten tooth is removed the mouth must chew with caution. We can not behave like everything is alright while private businesses are collapsing in the eyes of open day sunshine.
I personally feel it is time for our noble education minister, Hon.Dr. Opoku Prempeh to come out and clarify things concerning the issue at hand to save private schools from collapsing totally.
I read from Ghanawed where the minister himself told the newly trained teachers to get themselves private schools to teach for now, and he together with his cohorts are collapsing these schools
Please we need an explanation for this unfortunate circumstance.
A visit to private schools in the country, shows worry and fear all over the faces of proprietors, why? why is everything in our education sector going to the negative side?
Private schools should come together and also show their displeasure to the ministry of education.
His Excellency Nana Addo, we can still remember your promises to protect private businesses. Please and please again!!!!
Hard times for private schools
Young Prof