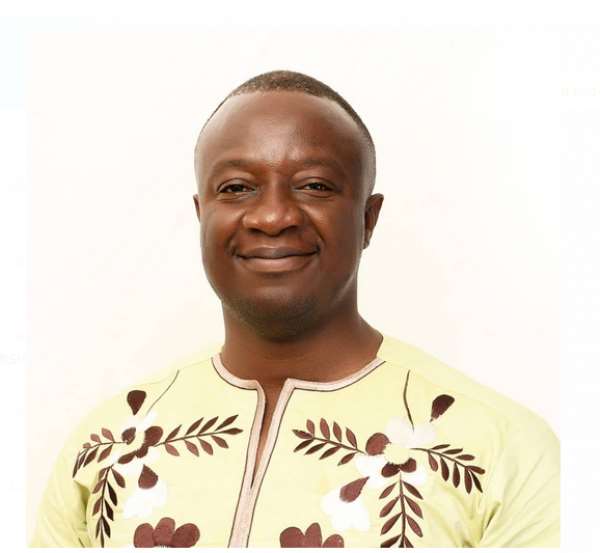 Edward Kwasi Akuoko CEO Of Muffin Farms Ltd.
Dear Sir,
Suggestion: Introduce Training/ Business Clinics For Smallholder Farmers (SHF's)/ Agribusiness Clients
I write as a cooperate client (Muffin Farms Ltd) of your esteem bank; ADB Dansoman branch. I must say that I am highly impressed with the re-alignment of the bank's operations with an intent to focus more on its core mandate of supporting and financing the agricultural sector.
You gave practical meaning to this avowed assurance, with the expansion of your Agriculture department into an AgriBusiness division. Kudos for that!
I am also aware that, the Agribusiness division is available not only to facilitate loans for farmers but also to offer advisory services to clients in various sectors of Agric.
The above notwithstanding, I am of the humble opinion that ADB could do a bit more for its farming/Agribusiness clients, to make it more customer relating/caring as well deepen your commitment to the Agriculture/Agribusiness sector.
As commendable as this initiative is, I am of the firm belief that, it is overly "passive" instead of it being pro-active. In other words, farmers/clients for that matter will have to take the initiative of approaching the division before they access these benefits.
It might interest you to know that, several hundreds of such small holder farmers are not even aware of the availability of such a division at ADB. Considering the facts also that many of your farmer clients are small holder farmers (SHF'S) who are mostly less educated, it become extremely difficult for them to first of all identify this division in their respective branches, not to talk of even making time to approach them.
One may argue that, farmers who require their services would make time to seek their services, but I bet to differ.
In this era of competitive and customer oriented banking, I am of the view that ADB should adopt a more PROACTIVE AND CUSTOMER CENTERED STRATEGY in serving and building the capacity of its farmer/Agribusiness clients.
From a very personal perspective, it would feel exciting, to hear my bankers; ADB organize periodic business clinic for its farmers and Agribusiness clients on basic rudiments of farming and Agribusiness accounting. Such programmes will not only bring the farmer client closer to the bank, but will also enhance their capacity to effectively keep financial records of their projects, which will invariably make them more responsive to the needs of the bank; relative to loan requirements.
These clinics, which could be held at regional levels for a start and later disseminated into district levels, will invariably make ADB more attractive to the Ghanaian farmer than it is today. Such clinics could be done in collaboration with officials of the Ministry of Agriculture, the department of veterinary services, the Agricultural extension services, and some accounting experts etc. to help improve the capacity of the ordinary farmer.
I am ever ready to expatiate more on this capacity building/customer enhancement module, should ADB find it worth considering.
Thank you.
Yours sincerely,
Edward Kwasi Akuoko
(CEO – Muffin Farms Ltd)
2019 Best Livestock Farm, Adansi Asokwa District
Cc: Media