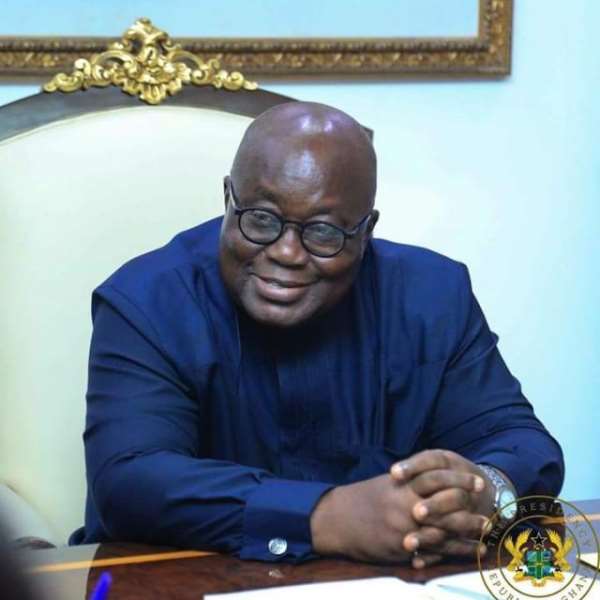 Relatively, the Afigya Kwabre South Constituency is one amongst the many stronghold constituencies of the NPP.
This constituency, regardless its greater contributions to the development and coming into power of the NPP has probably been one anyone would hear much about due to its silence.
Unarguably however, this is also a constituency whose contributions to the development of the party cannot be overlooked on any day and at anytime.
The massive contributions of the Afigya Kwabre South Constituency to the NPP are evident in the fruits yielded after power was won in each of our three administrations including Nana Addo's.
It has produced many great men who served God and Country, notable among them is the late Hon. Owusu Ansah who until his demise was Ashanti regional minister in the John Agyekum Kufuor's rule, Hon. William Owuraku Aidoo who is currently a Deputy Energy Minister in the Akufo-Addo's administration and the serving MP for the constituency.
Odeneho Kwaku Appiah, Chairman in-charge of steering the party's affairs in the constituency has done great works that, without mincing words, bring much dignity to the NPP. If there is one most peaceful constituency in Ghana, the Afigya Kwabre South Constituency would definitely be that one. It is no doubt.
Prominent among his achievements as a constituency Chairman has been the peace, unity and brotherliness fostered between and amongst his fellow executives including executives at all levels, even merited to mention is the effective collaboration between the DCE and the MP, a character hardly seen in our Ghanaian politics.
This year 2020, the Afigya Kwabre South Constituency under the leadership of Chairman Odeneho Kwaku Appiah will join many great and well meaning Ghanaians to give H.Es Nana Addo Dankwa Akufo-Addo and Alhaji Dr. Mahamadu Bawumia another four years to do more. This is no joke but an affectionate pledge.
Reindolf Amankwa
Member, CTI-Middle Belt